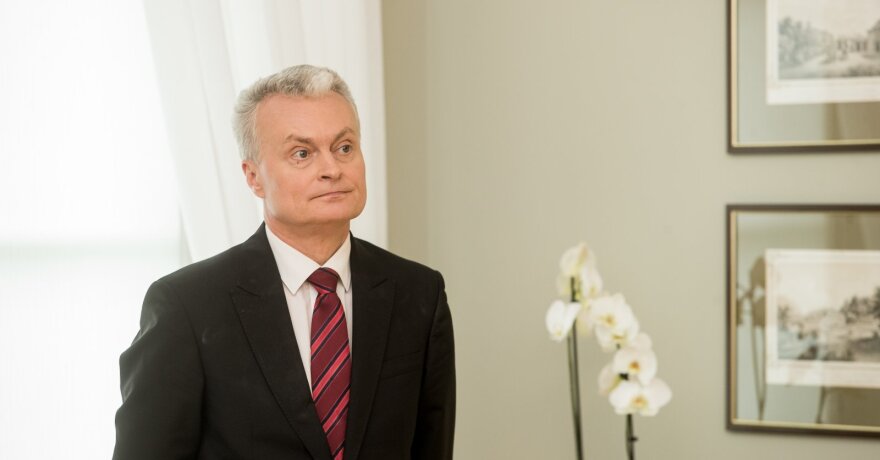 Gitanas Nausėda (born 19 May 1964) is a Lithuanian politician and the President of Lithuania, elected on 26 May 2019.
From 1982 to 1987 he studied in Vilnius University, Faculty of Industrial Economics and from 1987 to 1989 in the Faculty of Economics. From 1990 to 1992 he did a practice at the University of Mannheim in Germany under the DAAD scholarship. He defended his PhD thesis "Income Policy Under Inflation and Stagflation" in 1993. Since 2009 he is an associate professor at Vilnius University Business School.
Having completed his studies, from 1992 to 1993 he worked for the Research Institute for Economics and Privatization. From 1993 to 1994 he worked for the Lithuanian Competition Council as a head of the Financial Markets Department. From 1994 to 2000 he worked at the Bank of Lithuania, initially in the department regulating the commercial banks and later as a director of the Monetary Policy Department. From 2000 to 2008 he was a chief economist and adviser to the chairman of AB Vilniaus Bankas. From 2008 to 2018 he was the financial analyst as well as chief adviser and later the chief economist for the SEB Bankas president.