The Foreign Ministry called it "a complex cyber-information attack" against the country's institutions.
"The report on an alleged diplomatic note presented by Lithuania's Foreign Ministry to the Polish Embassy in Lithuania on this issue does not match reality. In coordination with other responsible institutions in Lithuania, we have come to a conclusion that it is a complex cyber-information attack," the Foreign Ministry said.
The ministry also says it has recently seen an increase in cyber-information attacks "aimed at undermining friendly Lithuanian-Polish relations and pitting the Lithuanian and Polish nations against each other".
A fake message was also published on the SBGS website on Wednesday night following illegal connection to the system and it was subsequently removed on Thursday morning, Giedrius Misutis, spokesman for the service, told BNS. The false message stated that a diplomat from the Polish Embassy to Lithuania had allegedly been detained on the Lithuanian-Polish border after he was found to be in possession of drugs, arms and money, and a diplomatic note was handed in to the Polish Embassy.
"There was illegal connection and information having no basis was published. We removed it and turned to the Core Center of State Telecommunications, where state institutions, including ourselves, store their data, and we informed them of what we see as administrators, about all circumstances, and we asked for assistance and further clarification of the situation. The fake news was about the detention of a Polish diplomat," Misutis said.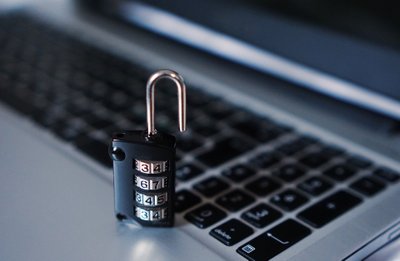 Meanwhile, the Ministry of National Defense also denied false notifications with instructions to come to regional military conscription and recruitment units.
"The Military Conscription and Recruitment Service did not sent notifications to either municipalities, education and other establishments, or conscripts to perform constriction procedures as of December 10, 2020 and come to regional military conscription and recruitment units and subunits," the ministry said.
It underlined that conscription was completed on December 7 this year. Moreover, due to the spread of the coronavirus, young men have been urged for the past month to provide information remotely.
The ministry also urged to follow official information on the karys.lt and kam.lt websites and inform it and other services about similar false notifications.
The fact that the website of Siauliai Municipality, northern Lithuania, was hacked on Wednesday night has also been confirmed to BNS by Siauliai Mayor Arturas Visockas.
"The fake news was about the airport and our effort regarding the airport. The attack was fairly smart, did not allow copying the article, allowing just print screens. I called a PR specialist and he removed the text swiftly," Visockas told BNS.
He says only several people could have read the message as it was placed late in the evening and was seen for a short period of time.
"It did not affect people in any way as it was late and some five people read it, and we dealt with it. But it's a sign as it was the first time we faced it and it's really obvious that we will need to review those possibilities we have created to log on and publish one's piece of news. As it came through one of the users," the mayor said.
It's coordinated attack, NCSC center says
Rytis Rainys, head of the National Cyber Security Center, told BNS several institutions came under different but believed to be coordinated cyber-information attacks.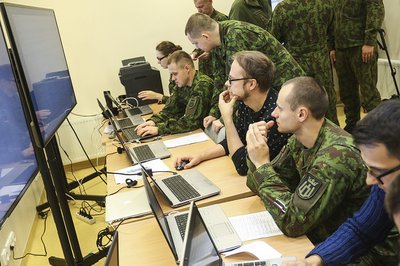 "It was an information-cyber hybrid attack that involved hacks and the publication of fake news. We are carrying out an investigation with institutions that came under the attack and we are taking preventive measures, and the information has been removed. It was not a single institution, meaning that the attack was coordinated and targeted several places in a bid to spread fake news," Rainys told BNS.
In his words, this attack was different from the similar previous ones that took place earlier this year and last year when the same fake news was being spread, as the content of several messages was different.
"Everything was taking place at the same time. So, technically, we suspect it have been done by the same subjects. But the content was different. … We still want to carry out an investigation and make a conclusion from the whole information. The investigation is ongoing to clear things out and dot all Is on how the attack took place (…) to eliminate weaknesses, fix them and provide recommendations and probably instructions to subjects on how they should fix their systems," the NCSC head said.
It's not the first time state institutions in Lithuania come under similar attacks. In September, the Ministry of Foreign Affairs warned about false information published on its behalf and stating that Foreign Minister Linas Linkevicius hd allegedly called for sending "peacekeeping forces" to Belarus.
Analysts from the Lithuanian army's Strategic Communication Department say they have recently seen an increase in the dissemination of negative and false information in the public space and on social media.