Lithuanian Andrius at the moment resides in an Indonesian city where more than 3 million people live. Last elections he registered to vote abroad and sent his voting papers to the closest embassy of Lithuania that was in Japan. At the time he sent his vote by a local post and he suspects that his votes did not reach the embassy on time.


"When I checked my profile in "Rinkejo puslapis" (Voter site) before these elections I saw that my vote in the previous election was not counted in. Therefore, this time I decided to send my votes using express mail service", says Andrius.


According to him, to vote in both rounds of Presidential election, two referenda and election to European Parliament cost him around 50 eur.


"I understand it was my decision and I see it as a price of democracy for me. At the same time I think that we live in the 21st century and voting for Lithuanians living abroad should be arranged in a more modern way", adds Lithuanian.


Andrius believes that more and more Lithuanians are traveling and working online while still paying taxes to Lithuania. Therefore, he thinks voting abroad should be organized more smoothly.

CEC: online voting can be considered


"Knowing that almost half EU countries do not organize voting abroad for European Parliament elections at all and some organize voting abroad only in their embassies in other EU countries, citizens of Lithuania this year had a chance to vote in 51 places across the world. Additional for voting abroad 5 places were open (3 in the United Kingdom, 1 in Norway and 1 in Australia)", - told DELFI the CEC.


It was also added that not all countries in the world let voters vote earlier. In Lithuania, early woting opens almost a week before the election date.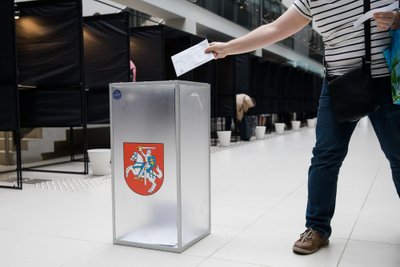 "It means that people who are planning to leave the country during elections have an opportunity to vote early", pointed CEC.


CEC could not answer the question of how many votes by post might have reached diplomatic missions and consular posts too late. During the last election to the Parliament in 2016, approximately around 500 votes from citizens of Lithuania could have reached voting polls too late.
"The biggest number votes of those citizens who voted in South America, Africa, South East Asia, Russia, and Italy", said CEC adding that absolute majority of voters abroad votes in the Great Britain, Germany, Norway, Ireland, and the USA where post services are fast.
To the question who has to pay for postal expenses while voting abroad, CEC answered that in countries where Lithuania has diplomatic missions and consular posts voters together with voting documents get an additional stamp to send the envelope with voting papers back to an embassy or consular post.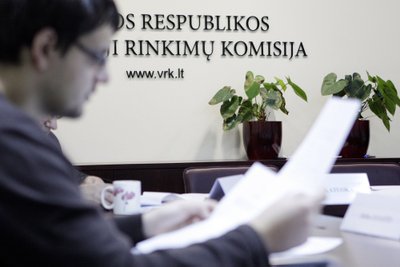 "Citizens who vote by post in countries where are not Lithuanian diplomatic mission or consular post have to pay post expenses by themselves", explained CEC.
Also, it was added that for improving voting abroad e-voting might be considered in Lithuania.
Foreign Ministry commented to DELFI that all diplomatic missions and consular posts try to take into account local practices of postal services.


"Unfortunately, unpleasant incidents happen. We cannot impact the work of foreign postal services. Nevertheless, diplomatic missions try to solve all issues that arise during elections period", said Foreign Ministry.

Voting documents arrived too late

Dalia Henke, the chairwoman of the Lithuanian World Community, was very excited that Lithuanians abroad were very active during these elections. However, she notices that people faced some issues even before elections. For example, some citizens had difficulties to register for voting online.


"Even if registration was successful it did not mean that voting papers reached all registered voters on time", said she. D. Henkė explained that after elections she got many e-mails from Lithuanians abroad where they were complaining that voting documents reached them too late.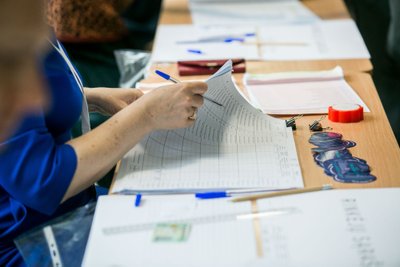 "Although the Central Electoral Commission put big efforts to make everything work there were situations where people could not vote. Of course, Lithuanian institutions cannot have an impact on foreign postal services that send voting documents but misunderstandings because of the post happen", - adds D. Henkė.
The chairwoman of Lithuanian World Community said a professional analysiss should be made about the flaws during elections in order to make a plan on how voting abroad system can be improved.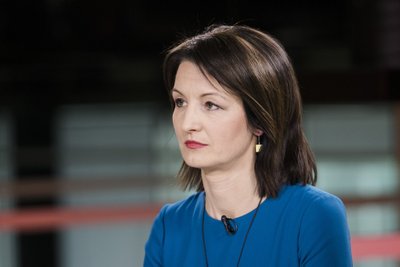 Nevertheless, she pointed out that the time for voting documents to reach voters between first and second election rounds was too short. Secondly, online registration should be improved and work smoothly.


"Thirdly, we should start to think about e-voting in Lithuania at least for voters abroad", told DELFI D. Henkė.