aA
Officers of Lithuania's State Border Guard Service are expected to have full CCTV surveillance of the country's border with Belarus by the end of this year, Lithuanian Interior Minister Agne Bilotaite said on Friday after visiting the border.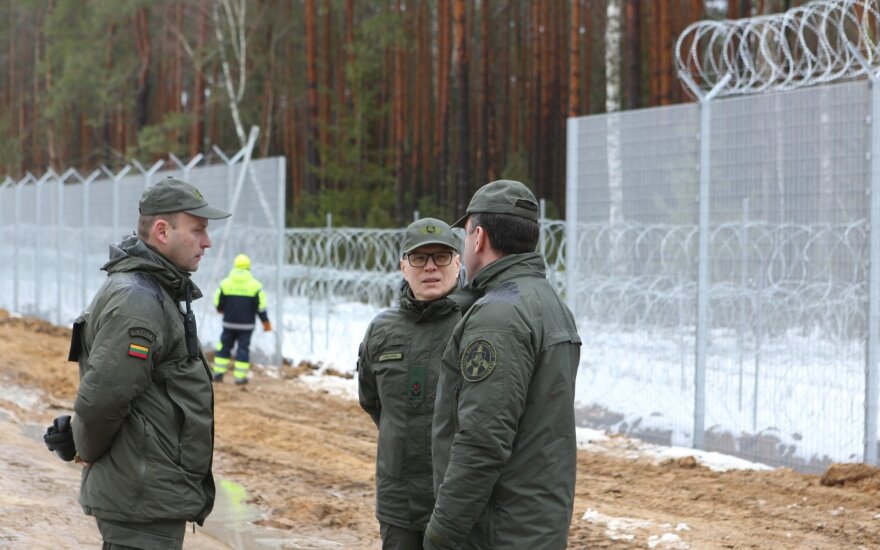 Although 94 percent of the border surveillance systems will be in place by the end of the year, the remaining 40 km will be covered by mobile surveillance systems, she said.
"We have been assured that we should have CCTV surveillance of the entire border, i.e. 100 percent, by the end of the year. Although we will not have 100 percent completion, we will have about 94 percent of the image, while the remaining six percent, about 40 km, will not be immediately installed in several frontier station areas," Bilotaite told a press conference at the Kapciamiestis Frontier Station.
"There's definitely a solution to this situation because the SBGS has mobile surveillance systems, and mobile surveillance systems will be set up along those kilometers without installed CCTV, meaning that by the end of the year we will be able to have surveillance of 100 percent of the border with Belarus," the minister stressed.
Bilotaite and members of the parliamentary Committee on National Security and Defense on Friday visited the Kapciamiestis Frontier Station to assess the installation of border surveillance systems.
It is prohibited to copy and republish the text of this publication without a written permission from UAB "BNS".