After he read that the Mykolas Romeris University Law School is ranked among the top 300 in Europe, he wanted to study only at MRU. The 25-year-old student has a special interest in Russian watches from the Soviet period. He collects watches and during his time as a student in Moscow has managed to acquire at least 10 such watches, mostly the Soviet родина brand.
- Why did you come to Lithuania?
= I am studying law at RUDN University in Moscow. I won a scholarship and it was my only chance to study abroad. I want to go abroad and learn as much as possible.
While in Moscow, I found out there was an opportunity to spend a semester in a European Union country – Lithuania. My friend from Sudan told me about Mykolas Romeris University. He was an Erasmus student at MRU and enjoyed studying in Vilnius. I decided to take this opportunity. Of course, I did some research. I also found out that the MRU Law School ranks among the top 300 in Europe so it was the main reason I choose to come to study in Vilnius.
- How are Saigon and Vilnius different?
- It's absolutely different. Saigon is crowded, noisy and polluted. I wear a face mask every day in Saigon when I go out. I don't need to wear a face mask here in Vilnius. The air is good and clean. You, Vilnius residents, are lucky to have fresh air.
- And is it much different in Vilnius than living in Moscow?
- People in Vilnius are enjoying life here. It's not so crowded. In Moscow, there are so many people in the street and they walk all the time quickly looking as if they are very busy trying to get to their destination. When I arrived in Vilnius at the Airport, it was so peaceful. It so happened that there were not so many people at the Airport, which was nice. Vilnius is also a great place to chill, to relax.
- What are the cultural and differences between Vietnam and Lithuania?
- People here in Lithuania are reserved. In Vietnam, they care about other things. European people, in general, are not so much concerned with other people's problems.
Vietnamese people are more curious.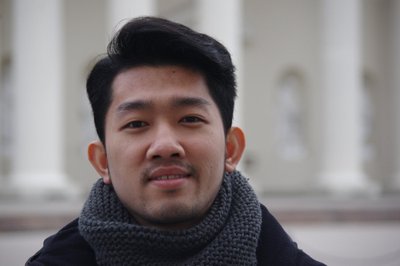 - You have a growing collection of Russian watches. When did you start collecting?
- I always liked classical things. I started collecting watches last year when I came to Russia.
In Vietnam, such watches are expensive. I am a student and do not have that much money to spend. But, in Moscow, Russian watches are not that expensive.
I want to buy more of these Russian watches because they are good quality, well made.
Also, compared to other watches, they are cheap and run well. Some of my friends have already asked that I bring back a watch for them, so I am getting to be known as a collector.
- When you graduate and finish your studies in Moscow what are your plans?
- I plan to graduate in 2021 with a Master's Degree in Private International Law. I'll go back to Vietnam. I want to be a Law Lecturer. I want to get some experience first. Perhaps, I will also look for work in a law firm in Saigon, when I return.