She plans to stay and live in Vilnius after she graduates from Mykolas Romeris University. She agreed to answer a few questions after returning from a semester abroad in the Czech Republic.
- When did you arrive in Vilnius and what did you know about the city before coming here?
- I arrived in Vilnius in August 2019. I can say that I didn't know anything about the city before coming here. The longer I stay here, the more I appreciate Vilnius. I enjoy living in Vilnius very much now.
- What was the reason that you chose to come to study at MRU Vilnius?

- The Master's Degree programme, "Electronic Business Management." I have not found a more similar and suitable program at other universities.
- Where did you hear about MRU?
- When I decided I wanted to study in Lithuania, I found a website on the Internet. It presented all universities in Lithuania and available programs. That is how I found Mykolas Romeris University and the programme, "Electronic Business Management". It's a great opportunity to get an internationally recognized diploma. It is also a great chance to participate in the international student exchange programs, such as Erasmus, to expand your horizons and opportunities.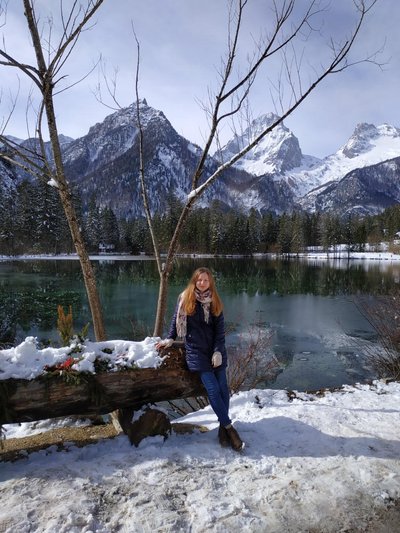 - What are the differences between your city Gomel and Vilnius?
- There are a large number of parks and forests in which it is pleasant to walk at any time of year. Vilnius has many cozy cafes and bars with open terraces, where you can meet and chat with friends. It is definitely an international city that is welcoming to foreigners.
- What most surprised you when you came to study in Vilnius?
- The most surprising thing Vilnius is that it's a very green city. I also like the convenient phone app for public transport where you can build a route and immediately buy a ticket. At the University, I like the fact that the Library is open until the evening, if you need to study later in the evening. Before the pandemic the Library was open until midnight. That was good.
- You managed to study in two different European cities during your studies in Vilnius – in Linz and in Brno. How were those experiences?

- I studied in Austria at the Johannes Kepler University Linz (JKU). It was a really good experience so I decided to pursue studies abroad again in the Czech Republic. I chose two different countries because it allowed me to discover two different cultures. It is a good opportunity to learn new languages too. Living in another country will allow you to gain not only invaluable life experience, but also a lot of unforgettable memories.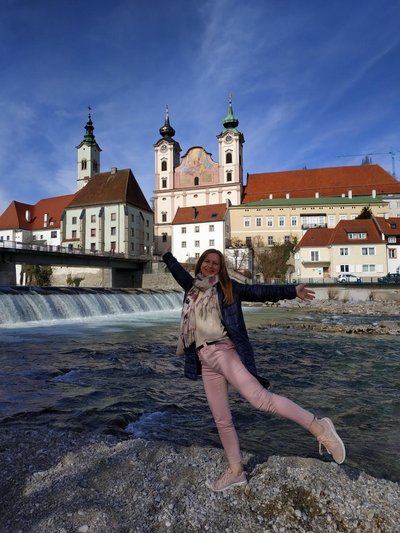 - What kind of job do you want after graduation?
- I had work experience in an IT company before I started my Master's Degree studies, so I plan to continue working in this field. I will look for a job in Vilnius. I want to stay in Vilnius and currently am searching for a job here.