Graduating with a degree in mathematics from Yerevan State University, he is pursuing a Master's Degree in Public Finance Administration and spending a semester as an exchange student in Vilnius at Mykolas Romeris University.
- Why did you come to Vilnius?
- I came to Lithuania because it's interesting to see a new country, experience a new culture and become acquainted with people from other countries. My university in Yerevan recommended that I spend an exchange semester as an Erasmus student at Mykolas Romeris University in Vilnius. We only study in Armenian in my country, so I thought it would be interesting to study in English.
- What did you know about Vilnius and Lithuania before coming?
- Almost nothing. I knew the names of big cities – Vilnius and Kaunas and about the Lithuanian flag. I also knew that once you were part of the USSR. I don't know anything, but I'm here in Lithuania to find out something more about your country.
- You arrived in September and immediately were quarantined for 14 days. It must be difficult to come to a new country and spend all your time inside for several weeks?
-Yes, but I started my studies here remotely. It was a chance also for me to spend time working remotely for my job as a risk manager in Armenia. Also, I watched some movies in English and Russian (Gevorg speaks Armenian, English and Russian).
- What are the similarities that you noticed between Yerevan and Vilnius?
- Well, Lithuania was part of the Soviet Union 30 years ago. You can find many people here, especially those who are older, that speak Russian. It is the same in Armenia. Older people know Russian. Older people don't speak English. In addition, the Soviet-time buildings here are all the same – whether in Yerevan or in Vilnius. Many have been built during this period. Some of the same type of Soviet buildings also stand in Yerevan.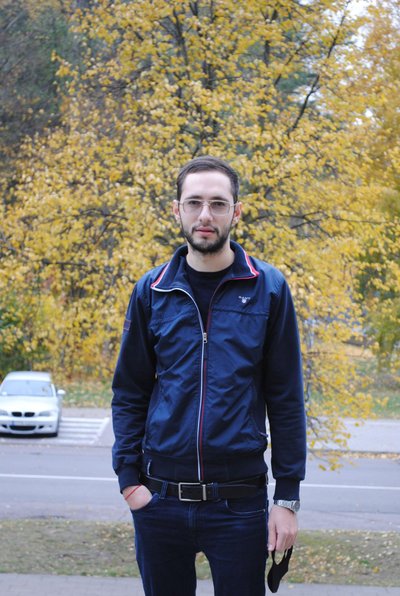 - Any particular food that you have tried while in Lithuania?
- Not yet. So far, my roommates and I have been cooking for ourselves. We cook simple things like sausages, an omelet. During the lockdown, I had my friends bring me food. Now that I am able to go out, I hope to try some Lithuanian dishes. Also, I hope to visit some nearby cities like Trakai.
- What are the differences that you noticed between Yerevan and Vilnius?
- I have noticed that Vilnius is very green. In Yerevan it is not like that. I think here in Vilnius is like a city in a forest. The nature here is amazing and it is all right in your city. In Yerevan, you can't find such greenery. You must travel outside of Yerevan to a city like Stepanavan to find forests, nature and so much greenery. I have also heard that winters are cold in Lithuania. In Yerevan in September it is hot – about 30C. We have hot summers and not very cold winters. I am not sure what to expect in Vilnius this winter.
- Anything that you miss since you have arrived in Vilnius?
- I miss my family. I miss my friends. I call them every day and we talk. I tell them that Lithuania is a good country to be in. I am also excited to be meeting new friends, fellow students, here at Mykolas Romeris University. I have made friends with some Ukrainian students and those from France and Turkey. It is a very good experience to trave3l outside of Armenia for me. Unfortunately, it is expensive to fly from Yerevan to other countries – especially now during the pandemic.
- What are your plans after gradatiion?
- I plan to get a job and work. I am not sure whether in the private sector or elsewhere.