aA
An international exhibition dedicated to the Order of Saint Stanislaus is running at the National Museum's Palace of the Grand Dukes of Lithuania, with the sword made specifically for the coronation of the last Grand Duke of Lithuania and King of Poland as its centrepiece.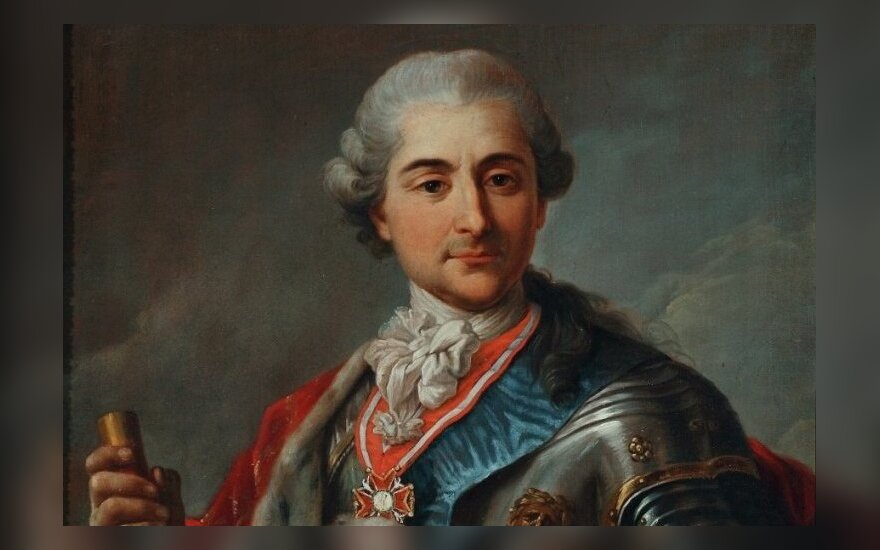 The exhibit that was used to crown Stanisław August Poniatowski in 1764 has been brought to Vilnius from Poland.
Made circa 1764 in Warsaw, the sword is not only an artefact of historical significance, but also a fine piece of art. The one-metre weapon is made of gold, silver, enamel, steel and velvet. An inscription on the blade reads: "Stanislaus Augustus Rex Dedit ANNO 1764".
Besides the sword, the exhibition will feature almost 150 exhibits from over 30 Lithuanian and Polish memorial institutions and private collections: the Order's insignia and uniforms, portraits of its members by well-known contemporary artists, treasures and documents.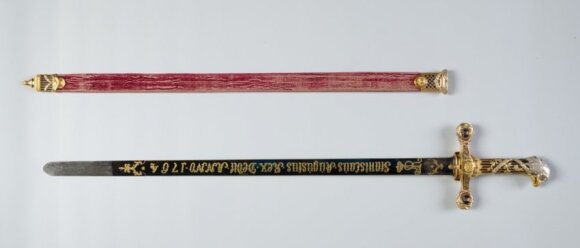 It is prohibited to copy and republish the text of this publication without a written permission from UAB "BNS".