Emmanuel Lubezki, who has already won consecutive Academy Awards for Best Cinematography for his work on the films Gravity and Birdman, is in line for a third Oscar, and his grandfather Max was a Lithuanian citizen born in Alytus who emigrated to Mexico City in the interwar period.
Lubezki's grandmother was also an immigrant from Eastern Europe. Her family left Russia to escape the Bolshevik Revolution.
The film's cinematography, directed by Lubezki, has been praised by critics and was shot in freezing conditions using only natural light.
Based on the true story of a frontiersman Hugh Glass (Leonardo DiCaprio), who was left for dead in a harsh winter in the 1800s, the film had a long and difficult shoot in snowbound Canada and Argentina.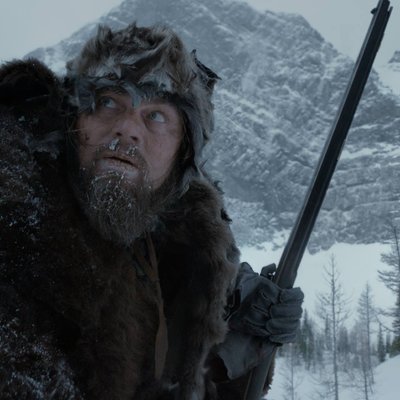 Lubezki told Variety Magazine that the conditions were necessary to communicate the experience.
"We wanted to make a movie that was immersive and visceral," he said. "The idea of using natural light came because we wanted the audience to feel, I hope, that this stuff is really happening."
The film's 12 nominations include for best film, best actor (Leonardo Di Caprio), best director (Alejandro Iñárritu), best supporting actor (Tom Hardy) and best cinematography (Emmanuel Lubezki).