In recent years, however, a new dimension was added to these practices as the wealthiest Russian entrepreneurs are ageing and face prospective transfers of their fortunes to the heirs. While some of them look extremely effective in this sense (as, e.g., Roman Abramovich, who in early 2022 handed a significant part of his holdings over to his seven children born in multiple marriages), others are not – and it might be mentioned these days because by the end of this week, on January 21, Ingūna Bobrovska, the Riga-based notary (as it was duly announced by an official publication in 'Latvijas vēstnesis') terminates a seven-months-long process of collecting claims for the fortune of one of the most mysterious Russian billionaires, Oleg Burlakov (No. 117 in the wealthiest Russians' list for 2021) , who passed away in 2021 at the age of 72, as it was announced, due to some post-Covid complications.
Burlakov's life and death deserve special attention. A well-known military engineer who was awarded several patents and prizes for his innovations and inventions in the Soviet times, he later became a successful banker and industrialist, and by the end of his life shared his time between Canada, Latvia, and Monaco. He was married to Mrs. Lyudmila Burlakova but the couple was trying to divorced in since at least 2018 as the businessman devoted too much of his attention to a 27-year old Sofia Shvetsova, currently a mother of his 1 ½ year-old daughter, Nicole. His most valued property, the 106-meters long Black Pearl, named the world's number one sailing yacht by The World's Superyacht Awards, has been often mentioned by gossip columnists. When the businessman died of Covid while being in Russia, his body was previously reclaimed by his sister Vera Kazakova and her husband who declared themselves successors to his fortune according to handwritten will made in Monaco in 2019. Lyudmila Burlakova's representatives got the corpse after a long legal battle in Russia and succeeded in shipping it (using, by the way, the documents that were later considered fake) to Switzerland and then to Canada, where he was buried, but the legal battle between billionaire's relatives continues.
The upcoming proceeding by the Latvian courts might once again turn attention to the case as it looks not very intriguing by itself but may start a long list of similar cases in the future since many Russian businesspeople have strong connections with the Baltic states that have been considered tax havens for decades. The case is built on the basis of a will that was supposedly made in Latvia around the same time as was the one that is presented by Mrs. Kazakova (by the way, there are proofs suggesting Mr. Burlakov, a citizen of Russia, Switzerland and Canada, resided in Riga on October 21, 2019 that was the day that is stated in his Monaco produced will), and this Latvian will has to be published later this year as the case evolves. The Russian legal experts expressed reasonable doubts about the document proved by the notary in Monte-Carlo since it possesses many controversies (e.g., it states that a considerable part of the fortune should go to 'Vera and Nikolay Kazakov Foundation' that was established later and simply didn't exist at that time as a legal entity). The Latvian case looks very intriguing also because the family office for Mr. Burlakov (an entity that oversaw his investments and cash flows) has been incorporated in Riga that was run by a Russian-German lawyer Semyon Anufriev, who declares himself to be a Latvian resident since 2012 (in Russia the experts believe that he is acting as a part of a group with Mrs. and Mr. Kazakov and might be the central figure in the plot that seemingly emerged for granting Mr. Burlakov's funds to his sister and her husband).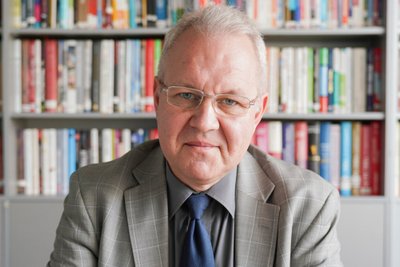 In Russia so far, several courts had already studied the case, and produced rulings in favor of Mrs. Vera Kazakova and her husband who now legally own ½ of her late brother's fortune under the Russian law. The problem, however, is complicated by the fact that the court in Monaco already ruled out that the businessman's sister wasn't a right person who could get his assets ahead of his wife and children even if the will certified by a Monaco notary is found authentic. Moreover, a court in the UK has been since 2019 investigating a resonating fraud case brought by Mrs. Lyudmila Burlakova against Mrs. Kazakova and Mr. Anufriev who are accused of mismanaging Mr. Burlakov's assets and even parking them with the companies they themselves established trying to hide at least a significant part of his fortune ahead of the divorce hearings that were to end in dividing the fortune between the businessman and the members of his family who should be considered as a firstline heirs (in this filing Mr. Kazakov is called a legal resident of Estonia so there is little reason for him and his wife to fight for Mr. Burlakov's assets in the Russian courts).
The 'Burlakov's case', to my mind, might become a seminal example of how the large fortunes that have been build in Russia and consequently legalized in the West (by the way, the whereabouts of the Black Pearl currently are unknown) might be contested in overlapping jurisdictions. Very few Russian tycoons have get rid of the Russian citizenship as they acquired American, Israeli, British, Swiss or Latvian passports (and in many cases these multiple citizenships have been not registered in Russia, as required by the Russian laws [and these particular laws enabled the courts to take into consideration any documents from Monaco as the latter was taken as Mr. Burlakov's place of residency making them superior to all others]) and this fact opens the possibility for their presumptive heirs to turn to the Russian courts seeking rulings that in many cases may be produced by corrupt judges. I should mention that the Lyublino district court in Moscow that consequently dismissed all the claims presented by Russian and European experts that proved that the 'Monaco will' was a fake, and promptly announced a decision in favor of Mrs. and Mr. Kazakov was chosen as an arbitration place only because Mrs. Burlakova was for some time registered in this part of Moscow as the Russian citizen (while today she possesses only Ukrainian and Canadian passports and has opted out of the Russian citizenship).
The conflict between the Russian and the European legal systems may add to these woes – so the 'Burlakov's case', still being far from over, is worth to be studied by European attorneys and prosecutors for the years to come.