Rasa Uždavinytė, Head of Export Department at Enterprise Lithuania, states that the French-Lithuanian bilateral economic relationship is getting stronger every year. "Last September, the French-Lithuanian business forum organized during the official visit of President E. Macron showed great interest from the French companies to find Lithuanian partners. Most partnerships were built in timber and engineering industries, but also in the logistics sector."
According to the Observatory of Economic Complexity (OEC), exchanges between both countries increased at an annualized rate of more than 10% during the last 24 years. Rasa Uždavinytė describes, "France is the 14th biggest export market for Lithuanian companies as the total export of goods was €717M in 2020 (71% of this number was export and 29% reexport)."
She pursues: "Most commonly exported goods from Lithuania were furniture and similar products (20% of the whole export), and fertilizers and other chemical products (also 20%)."
However, in terms of services, France was the second biggest partner of Lithuania in 2020: Lithuanian businesses exported €730M worth of services to France. Transport services surpassed others, reaching 20.78% of the total service exports. According to Rasa Uždavinytė, companies of life sciences, food and similar products, and furniture are among those which have the highest potential to grow their export to France.
"France is also a strong import partner for Lithuania", emphasizes Rasa Uždavinytė. The total import of goods from France to Lithuania was slightly higher than the exports, amounting to €963M in 2020. It made France the 10th biggest import partner for Lithuanian companies.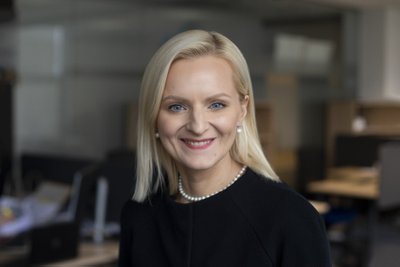 French good imported to Lithuania mainly consisted of ground vehicles (17%), perfumery, cosmetic or toilet preparations (13%), machinery and mechanical appliances (12%), and beverages (12%). Yet Lithuania is not such a high-ranked export nor import market for France – it does not even rank in the top 50 of French trade partners in term of imports and exports.
Nevertheless, some French companies do invest in Lithuania. According to Statistics Lithuania, there are 106 French-owned companies in the country, for a total of 3.731 employees (latest data, 2018).
Most investment from France into manufacturing
Agnė Raščiūtė, press officer at Invest Lithuania, explains that, in addition, 37 companies whose owners come from France are present in the Orbis database.
Those businesses are mainly working in the manufacturing sector (25%), wholesale and retail trade, as well as repair of motor vehicles and motorcycles (24%), and in the transportation and storage fields (17%).
Other French companies, mainly multinational ones, also operate in Lithuania: hospitality company "Accor", digital transformation company "Atos", credit insurance company "Coface", precast concrete solutions provider "Consolis", biopharmaceutical group "Ipsen", advertising firm "JC Decaux", plant-based ingredients leader "Roquette Frères", energy-management and automation corporation "Schneider Electric", pharmaceutical laboratory "Servier", oil and gas company "Total", energy group "Veolia", and so on.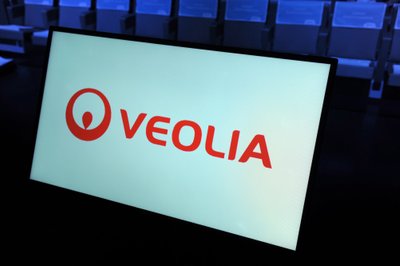 Such companies also create higher employment in Lithuania. For instance, in February, the French outsourced customer experience management company Teleperformance announced a massive recruitment campaign in Lithuania: 500 new employees by 2022. According to Invest Lithuania, one of the advantages this company finds in Lithuania is multilingualism (many Lithuanian speak at least one foreign language, and on average one person speaks 2.7 languages).
Several other factors explain the attractiveness of Lithuania. Agnė Raščiūtė stresses that companies base their choice, amongst others, on the functions they are planning to execute in Lithuania, as well as their project scope. Amongst those factors, she names the available professional talent pool, well-developed infrastructures, government cooperation, incentives for R&D projects, and a favorable business environment.
Potential in life sciences and defence industries
Indeed, in 2020, Lithuania was considered the 11th most business-friendly country in the world, according to the World Bank's latest Doing Business index.
On the other side, some Lithuanian companies operate in France. The unicorn startup Vinted is a good example of such a company. France is Vinted's biggest market: in January 2021, out of the 45M users worldwide, 16M were from France.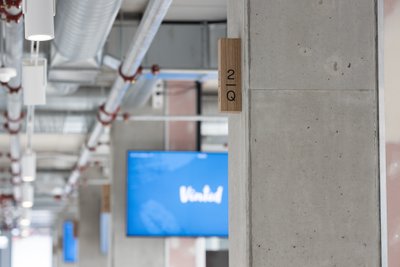 In the pandemic context, explains Rasa Uždavinytė, the Lithuanian economic diplomacy officials and respective government agencies (i.e. " Enterprise Lithuania" and "Invest Lithuania") are especially working in the direction to raise the visibility of the life sciences industry and defense industry in the French market.
She mentions several Lithuanian defense industry companies already exporting to France: the manufacturer of new generation optoelectronics "Brolis Semiconductors", the ammunition manufacturer "Giraites Ginklų Gamykla", the ICT system integrator "ELSIS group", as well as the supplier of optics and its components "Altechna".
Finally, Rasa Uždavinytė underlines, "The Lithuanian defense industry is interested to extend cooperation with French companies offering high-tech engineering components entering the value chain and deepening co-operation in R&D of new technologies including EDF projects. French companies are very welcome to join Baltic Miltech Summit in October 2021 o learn and connect with defense industry companies in Lithuania and the Baltic region."