aA
Lithuanians from around the globe are invited to sign the national anthem on 100 hillforts across the country on State Day, July 6, as the country prepares to celebrate the centenary of the restoration of statehood next February, the government said on Tuesday.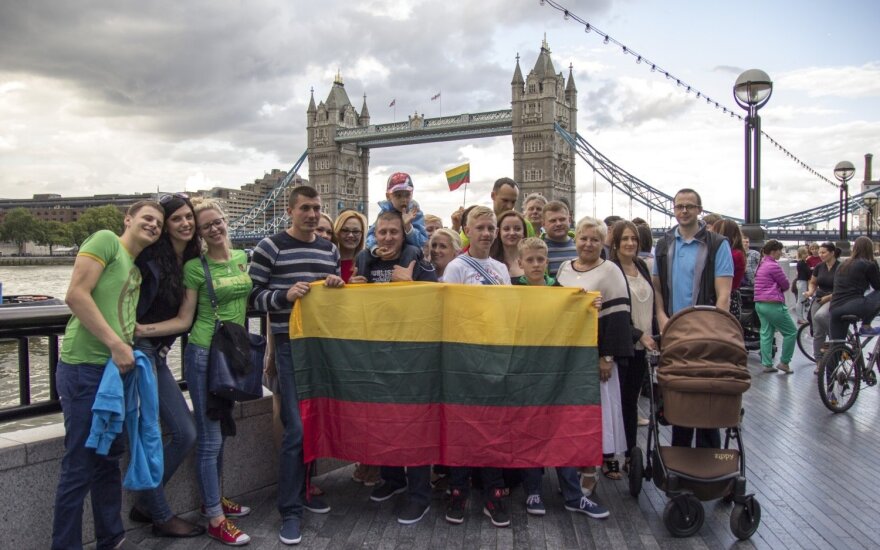 "We will sing the National Song all together on 100 Lithuanian hillforts and all over the world in the run-up to the centenary of the restored Lithuania," Prime Minister Saulius Skvernelis said in a press release.
"I invite everyone to join this great initiative and to encourage your friends and your family to sing the anthem -- if not on one of the selected hillforts, then at least among people close to them," he said.
Skvernelis plans to go to the Dubingiai hillfort for the traditional singing of the national anthem at 9 p.m. on July 6.
Lithuania on July 6 commemorates the coronation in 1253 of Mindaugas as the first and only king of Lithuania. The day been officially celebrated as the State Day since 1990 when the country regained its independence after almost 50 years of Soviet occupation.
The initiative to sign the national anthem on 100 hillforts was unveiled during Tuesday's meeting of a commission coordinating the implementation of a program for marking the 100th anniversary of the Act of Independence of Feb. 16, 1918.
According to the government, state authorities, municipalities and non-government organizations are actively engaged in preparations for the Centenary festivities.
Over 200 applications from all over Lithuania have already been submitted for a competition for Centenary initiatives.
The Council of Lithuania on Feb. 16, 1918 proclaimed the restoration of an independent state of Lithuania, founded on democratic principles, with Vilnius as its capital.