aA
Two flights from Minsk to Vilnius will take place under exceptional conditions over the upcoming weekend, Rasa Jakilaitiene, spokeswoman for Lithuania's Ministry of Foreign Affairs, told BNS.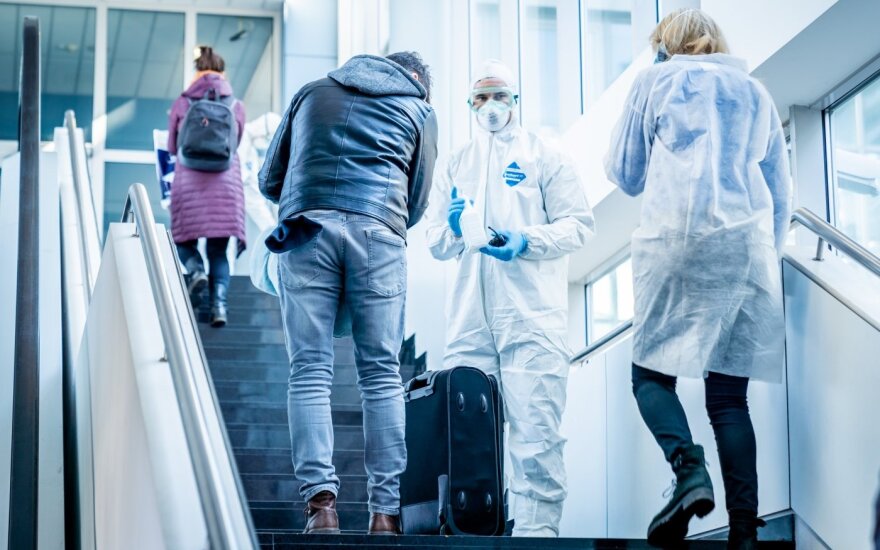 In her words, passengers who purchased tickets in advance will be able to fly on Saturday and Sunday.
"It's an exceptional case, under (Lithuanian Foreign – BNS) Minister Linkevicius' request. We had turned to the Transport Ministry because of that," Jakilaitiene told BNS.
In her words, also an exception will be applied to people returning to Lithuania by ferry from Sweden who had bought ferry tickets for April 4, 6, 8 and 10.
Lithuania' airspace will be closed for passenger flights and ferries as of midnight on Friday, except for the ferry route between the German port of Kiel and Klaipeda, and trips could only be organized upon receipt of approval of Lithuanian institutions and the transport minister.
The restrictions will be in place for the whole quarantine duration, at least until April 13.
It is prohibited to copy and republish the text of this publication without a written permission from UAB "BNS".