aA
During its second day, the Vilnius Democracy Forum moved into high gear with two panel discussions that saw expert insight into various threats to democracy. As autocratic regimes figure high on the list of threats to democracy, Putin's Russia, China and even North Korea were never far from the discussion.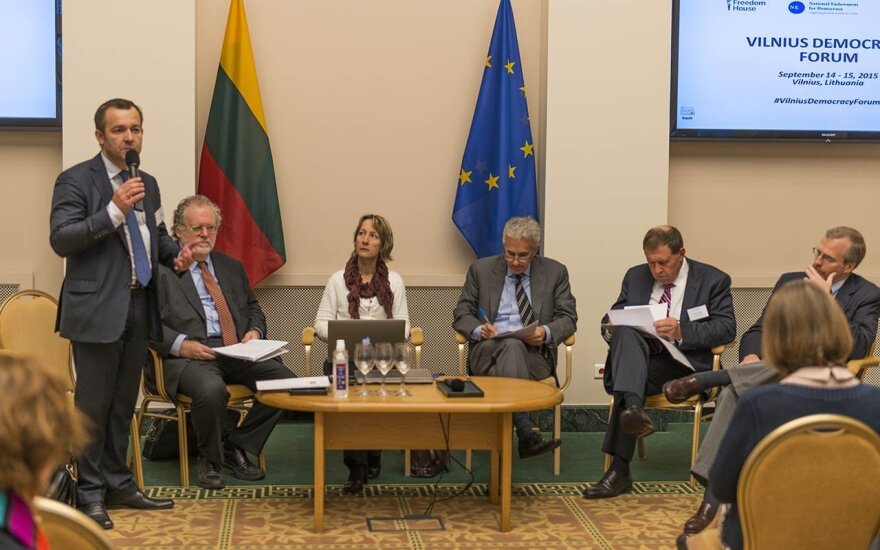 Visą straipsnį gali skaityti tik prenumeratoriai
Tapdami prenumeratoriais, jūs remiate nepriklausomus autorius ir žurnalistus. Stipri ir laisva žiniasklaida – demokratijos ramstis ir vertybė, kurią būtina puoselėti.
Kviečiame prisijungti prie Delfi prenumeratorių bendruomenės.