Scientists point to the fact that uncontrollable infection hotspots dominate in the country, therefore, the spread of the virus might even exceed the pessimistic projections. They have carried out modeling of possible scenarios and say that if the daily rate of new coronavirus cases rises 5.8 percent every day, as it was in September, and severe cases that need hospitalization make 8 percent of all coronavirus cases, then quarantine measures would need to be tightened after the All Souls' Day already.
Only this way it would be possible to reduce workload for medical establishments and ensure that COVID-10 patients across the country do not occupy more than the planned 1,000 hospital beds, the scientists say.
Under the pessimistic scenario, this number of beds would be fully occupied in the second half of November already.
If 5 percent of all infected people were hospitalized, then tighter measures would have to be introduced in the country a bit later, on November 12.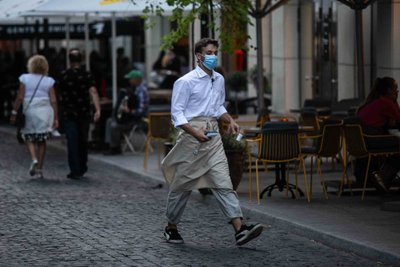 The scientists also say that despite all preventive measures, there's a high risk that the spread of the infection in Lithuania might reach the level seen in the Czech Republic where around 7 percent more of new cases are now recorded every day.
In such a case, the planned number of hospital beds in Lithuania would be exceeded sooner than planned.
The scientists also pay attention to the fact that only 40 beds are allocated for COVID-14 patients in hospitals of Lithuania's major cities, and they might be occupied earlier than in the regions. Therefore, it's now important to allocate additional beds, restrict resident's social contacts and continue tracing contacts if self-isolation is necessary. It's also important for people to remain responsible and use PPE, maintain hygiene and keep their distance.
If the epidemic tendency observed in Lithuania in early October, when new cases were rising 3 percent every day, had remained and hospitalized patients had accounted for 8 percent of the total, the stricter quarantine measures would have been needed later, around December 15. If only 5 percent of all infected people needed hospitalization, then the quarantine would need to be tightened just before the New Year, on December 31.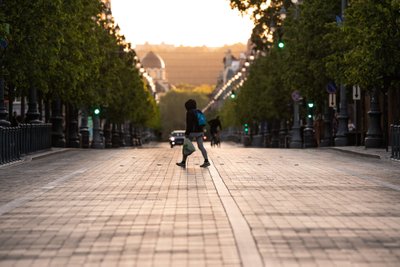 The scientists note, however, that it's impossible yet to estimate exactly further progress of the epidemic in Lithuania as there's a lack of such models that would allow estimating a pandemic's progress after a week or more. Moreover, a lot will depend on the government's decisions and people's awareness and self-protection.
A total of 11,362 people have contracted the virus in Lithuania so far. The country currently has 6,844 active coronavirus cases and 4,329 recoveries.
322 patients are now being treated in hospital in Lithuania.