The center has forwarded to BNS a copy of its conclusion to Vilnius' municipal Historical Memory Commission.
In the document, LGGRTC says that the relevant historical facts and context, verified by specialists, point to "active collaboration" by Cvirka with the occupying regime.
"Yes, Petras Cvirka, in his political and public activities, actively collaborated with the structures of the Soviet occupation authorities, and his collaboration had significant and harmful consequences for the fate of the Lithuanian state and its citizens," it says.
The document gives an overview of the historical context of 1940 when the Soviet army was moved into Lithuania and a puppet government was installed to legitimize the country's occupation by the Soviet Union
The center notes, among other things, that Cvirka was elected secretary of the presidium of the "People's Seimas" on July 21, 1940, the first day of the sham parliament's work.
Cvirka, Antanas Venclova, also an author, and another three members of the presidium signed a declaration on "the introduction of the Soviet order in Lithuania".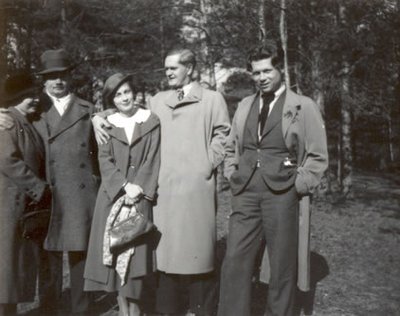 In his speech before the "People's Seimas" on August 24, 1940, Cvirka glorified the Soviet regime and welcomed Lithuania's becoming the "Soviet Socialist Republic" and its adoption of the Soviet Constitution "inspired and created by the great Stalin".
The conclusion comes amid renewed public debate about whether or not to remove a monument to Cvirka from a square in central Vilnius.
Those advocating against the removal, including Culture Minister Mindaugas Kvietkauskas, himself a poet and literary scholar, emphasize that Cvirka was a gifted author and say that "we will not erase the dramatic pages of Lithuanian history" by taking down Soviet-era monuments.