aA
Migrants accommodated at the Foreigners' Registration Center in Kybartai live in conditions that amount to inhuman or degrading treatment prohibited under the Convention against Torture and Other Cruel, Inhuman or Degrading Treatment or Punishment, Seimas Ombudsperson Erika Leonaite has said in a report published this week.
Leonaite notes in the report that "the nature and degree of the actual restrictions applied to foreigners accommodated in Kybartai FRC (material reception conditions, nature of supervision/control, strict restrictions on freedom of movement, length of stay, etc.) are equivalent to detention", the ombudsperson's office said in a press release.
The minimum living space per person in the sector that houses the most migrants is well below the minimum standard. There is a lack of private space and hygiene, and people's movement is strictly restricted, it said.
"The report also points out that the right of foreigners to be informed about their rights and obligations, the decisions made against them, and access to legal aid is not adequately guaranteed; therefore, foreigners are often in ignorance," according to the press release.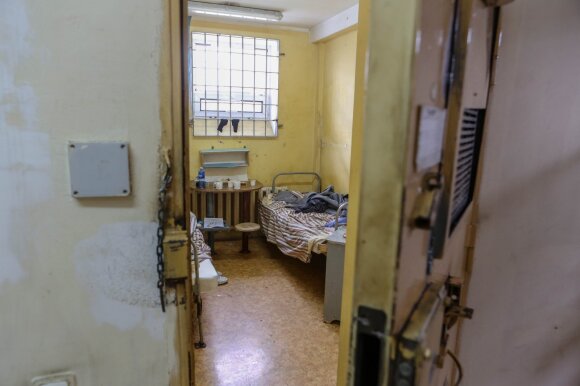 © Vytenis Miškinis
Leonaite notes that "the European Committee against Torture and Other Cruel, Inhuman or Degrading Treatment or Punishment has made it clear that the detention of illegal migrants must not become a punishment".
"Things that we all take for granted – the opportunity to wash our hands with warm water or take a warm shower, buy food, make food or just make tea has become a privilege and a big event for those held here," she said.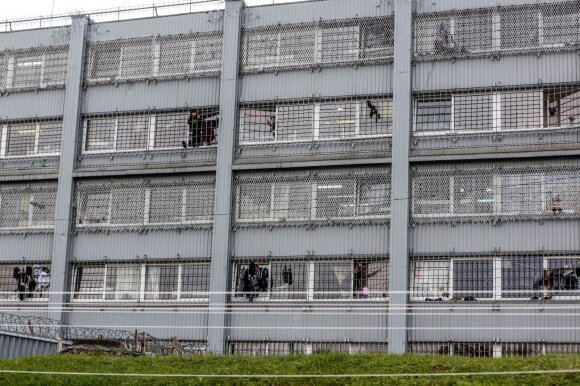 © Vytenis Miškinis
According to her office, the Kybartai center currently houses around 600 migrants who crossed into Lithuania from Belarus illegally last year, even though its buildings have the capacity to accommodate up to 450 people.
The ombudsperson and her team inspected the Kybartai center on December 14–16 and 22–23 and on January 12.
Lithuania also has Foreigners' Registration Centers in Medininkai and Pabrade.
It is prohibited to copy and republish the text of this publication without a written permission from UAB "BNS".