aA
President Dalia Grybauskaitė, who is in Israel on an official visit, met with Israeli President Reuven Rivlin. The meeting - the first between the Lithuanian president and the president of Israel, who was elected last year - focused on the most relevant issues relating to regional security and bilateral cooperation. The Israeli president, who emphasizes his Litvak roots, and Dalia Grybauskaitė also discussed measures to strengthen Israel's ties with Lithuania, the presidential press service said.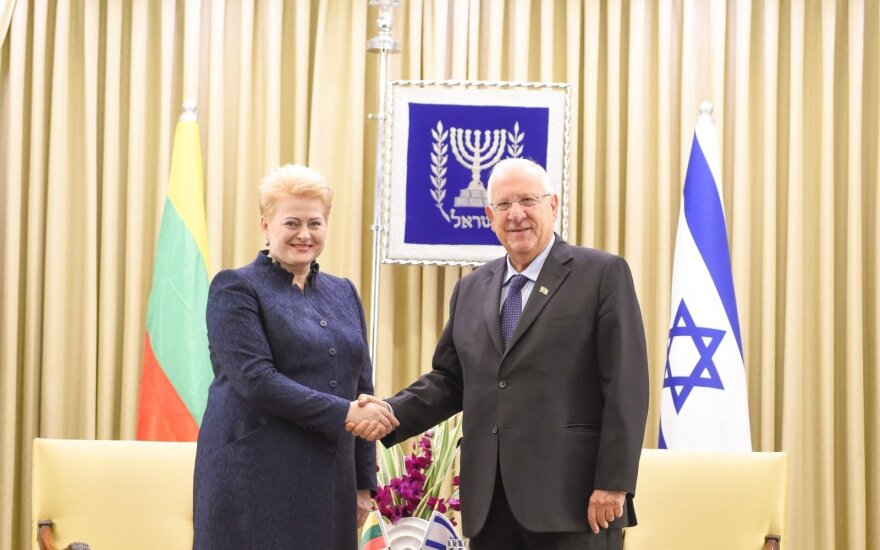 Visą straipsnį gali skaityti tik prenumeratoriai
Tapdami prenumeratoriais, jūs remiate nepriklausomus autorius ir žurnalistus. Stipri ir laisva žiniasklaida – demokratijos ramstis ir vertybė, kurią būtina puoselėti.
Kviečiame prisijungti prie Delfi prenumeratorių bendruomenės.