aA
Lithuanian police are looking for a man who could provide information on the alleged kidnap of a girl in Vilnius officers are investigating.
"The police have produced a identikit of the person, based on witness information, and the police are interested in the man who could provide important information on this incident," Saulius Gagas, chief of Vilnius County Chief Police Commissariat, told a press conference on Thursday.
The identikit was shown during the press conference, and Gagas stressed that the man is not a suspect but "a person who might have important information about this incident".
Asked whether the man could have been a kidnap witness, Gagas reiterated that "this man might have important information to check information about the incident on Sausio 13-osios Street".
The Vilnius police chief also said the police are now following all lines of inquiry, including a false report.
"We are following all lines of inquiry and cannot discard them as yet," he said.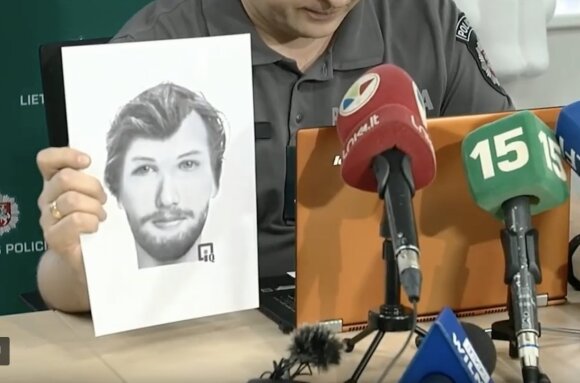 © Stop kadras
The capital's police received a report at around 7:14 p.m. on Wednesday that a girl aged 11 or 12 years could have been forced into a silver or yellow car with foreign number plates in Sausio 13-osios Street.
Police said they had received hundreds of calls from members of the public offering information which is being checked and people have been asked to continue calling.
It is prohibited to copy and republish the text of this publication without a written permission from UAB "BNS".