aA
Valentinas Tamulis, mayor of Lithuania's central District of Kedainiai, has called an incident when the monument for a Soviet soldier at the cemetery in the nearby town of Seta was defaced using red paint an act of hooliganism.
And speaking about possible removal of such monuments, the mayor said the state's clear position is needed.
"I view it as a case of hooliganism, all the more so that the Day of Mourning and Hope was marked yesterday. Whatever that attitude to those Soviet soldiers' we have is, nevertheless, I do not tolerate such behavior," Tamulis told BNS on Monday.
Soviet legacy can be found not only in Seta within the municipality but also in some other parts of the country, therefore, the mayor would like to hear the state's attitude to the removal of such monuments.
"We need the state's attitude on that if we want to remove them as there are Soviet soldiers' cemeteries not only in Seta but also at the soldiers' cemetery in Kedainiai," Tamulis said. "Municipalities only cannot make that decision."
The Police Department says the Soviet monument covered in red paint was spotted at around 5.30 p.m. on Sunday. A police investigation into the circumstances is underway.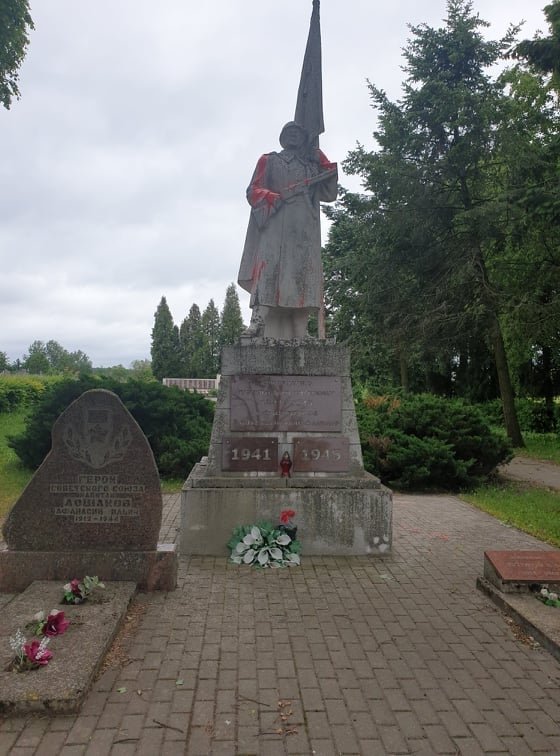 © Facebook
It is prohibited to copy and republish the text of this publication without a written permission from UAB "BNS".