"Those six months would have been in fact wasted. Another thing is that politicians who don't like Zelensky and have influence in the parliament would have put many sticks into Zelensky's any actions," the expert told BNS Lithuania on Monday.
"Looking at it rationally and pragmatically, it (the parliament's dismissal – BNS Lithuania) is the only logical possible solution for Zelensky," he said.
Zelensky's party "Servant of the People" has not a single seat in the Verkhovna Rada and is expected to win the upcoming general election, polls show.
Linas Kojala, director of the Eastern Europe Studies Center, says Zelensky, sworn in on Monday, has a goal to make use of this situation.
"The presidential "Servant of the People" party, as polls show, could expect getting some 40 percent of votes today, which would mean a strong ruling coalition favorable to the head of state," Kojala told BNS Lithuania.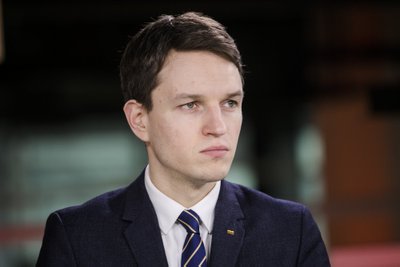 In his words, Ukraine is not a presidential state, and without parliamentary support, it would have been "very hard" for Zelensky to keep his promises.
Kojala also warned that due to a complicated situation in the parliament's ruling majority, it will be difficult for the new president to dismiss the Verkhovna Rada.
Nevertheless, the parliamentary Petro Proshenko's block and the People's Front said on Monday they did not object to the president's decision, according to Ukrainian media reports.
A more open dialogue with Russia
The new Ukrainian president also asked the outgoing parliament to adopt laws on lifting the legal immunity of members of the Verkhovna Rada, prosecution for illegal enrichment and other legislation.
He also asked the parliament to dismiss the head of the security service, the prosecutor general and the defense minister. Some of these officials have already handed in their resignation letters.
Jonavicius says the incoming president wants to prove he will keep his promises to overhaul the political and legal system and make it more transparent.
"We hope it's true and he will consistently seek these positions," Jonavicius said. "It's not the first time in Ukraine when we hear a lot of promises but when it comes to their implementation, many questions arise. Up until now, everything looks logical, nice and clear but we'll see how this will work."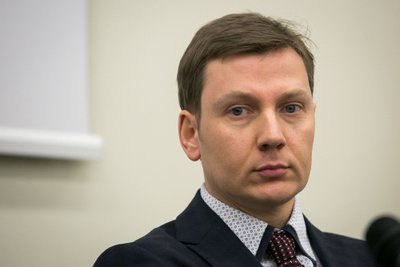 Zelensky also said during his inauguration that his first task is to have a ceasefire in eastern Ukraine where government forces have been fighting with Russia-supported separatists since 2014, with the death toll exceeding 13,000 people.
Separatist leaders said earlier they would be ready to negotiate with the new president.
Kojala says Zelensky is more open to a dialogue with Russia, compared to his predecessor Poroshenko, and has voiced his goal to improve the situation for local people.
"But it's hard to say right now what kind of political strategy that might evolve into. Naturally, every incoming leader hopes to reload the situation but those expectations often bump into the real situation which is more complicated," the expert believes.
Jonavicius said it's unclear what the new Ukrainian president would be ready to offer to Russia in exchange for peace. "It's unclear right now what will be put on the negotiating table," the political scientist said.
Lithuanian President Dalia Grybauskaite was among foreign leader at Zelensky's inauguration, and the two later met for a bilateral meeting.