"In the sun's bright rays or in clouded days our heart returns to our home"
The words of the great Lithuanian hero Maironis show the longing from freedom and independence that Lithuanians have shown throughout their history. But they also fit today's very special celebrations.
15 years ago today, Lithuania took its rightful place in its home, in the heart the European Union. In the process, it reconciled Europe's history and geography. It was the end of a long road and the moment Europe seized history with both hands. Every day for the last 15 years I have been convinced that enlargement was one of the great European success stories. And I feel exactly that way today.
Lithuania is a country that knows better than most what it takes and what it is worth to be part of our Union. You are a young, modern nation with a long history. A nation that draws on the strength of its people – of their energy, courage and aspirations. A nation that has endured through thick and thin.
From the famous book-smuggling in the 19th century to the restoration of independence in 1918, to the Singing Revolution in the 1980s, Lithuanians have always preserved their soul, their culture and their language. And ever since you joined the European Union, you have been an example and a driving force. In fact, Lithuania acts more like a founding Member State than many of the actual founding Members.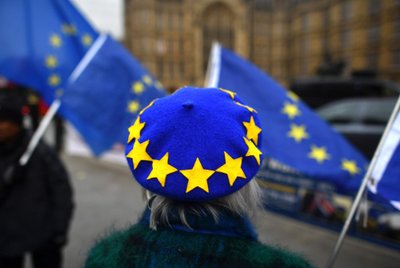 You joined the Schengen area and the euro area, making difficult reforms along the way. I was honoured to play a small part in this journey as President of the Eurogroup when Lithuania was in the process of joining our single currency. I saw first-hand the reforms and great determination that the whole country made. I was equally determined that Lithuania join the euro family as soon as it was ready and I was delighted to see you do just that in 2015.
Lithuania also makes Europe stronger and safer. You showed this as one of the 25 Member States who launched Permanent Structured Cooperation on defence matters in December 2017. You took responsibility from the very start by taking the lead on one of the first projects focused on Cyber Rapid Response Teams and taking part in a number of others.
Thanks to all of this – and much more besides - we have learnt a lot from Lithuania and all the other Member States that joined 15 years ago. By your nature, and by your actions, you carry a message of hope and faith that should inspire us all. That is reflected in the way your society looks today.
Lithuania has gone from a traditional, closed economy to one of the most open and modern in Europe. The European Union has played its part in this transition, supporting you every step of the way. By the end of next year, €18.1 billion of European funds will have been invested in Lithuania since 2004. Since 2014, €1.6 million extra investment has been unlocked thanks to the Juncker Plan, supporting almost 6,000 small businesses in the process.
This support has played a key role in supporting the country's remarkable 127% increase in Gross Domestic Product between 2003-17, helping your economy catch up with others around Europe. It has also helped Lithuanians on the ground, whether it be thanks to the upgrades of the rail and road networks or the brand new cancer diagnosis and treatment centre, Vilnius University Hospital Santaros Klinikos.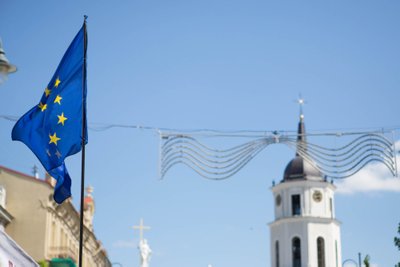 And thanks to European investment in the Poland-Lithuania power link we are making good on our promise to Lithuania and the Baltics to ensure it is never again an isolated energy island, over-dependent on one energy supplier.
This is not a Lithuanian issue. It is not even a Baltic issue. It is a first and foremost European issue. This is why my Commission made it a priority to connect and synchronise the Baltics to the rest of the European system as part our Energy Union.
This is what it means to be part of our Union. And Lithuanians understand this better than most. I was delighted to see this first hand when I was in Vilnius last year to celebrate your centenary. My heart in is in Lithuania and Lithuania is at home in the European Union.
Long may it continue and long live Lithuania.