aA
Five players of Lithuania's two top basketball teams, two members of the national football team, a transgender person and the son of Ramunas Karbauskis, the leader of the ruling the Farmers and Greens Union, are on this year's military conscription lists.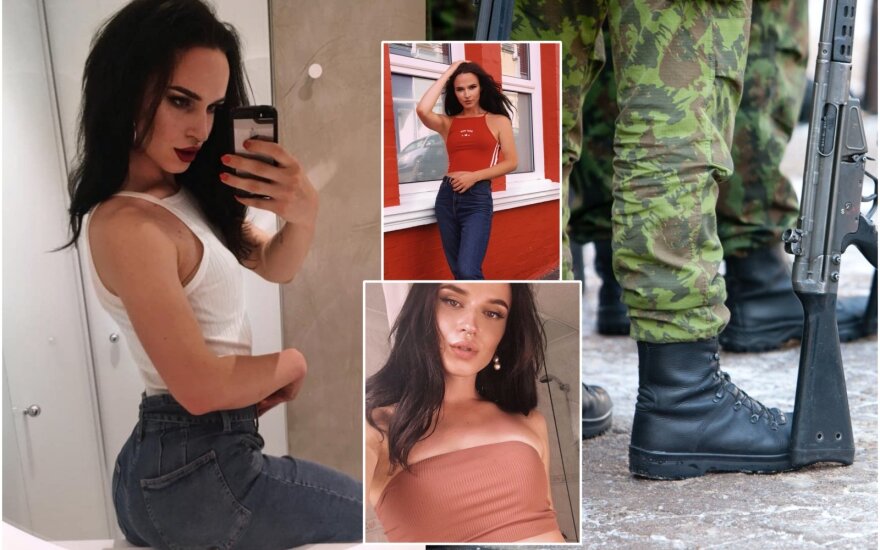 BC Zalgiris Kaunas' Rokas Jokubaitis, 19, and Karolis Lukosiunas, 22, are among more than 38,000 men, aged 18-23 years, who may be called up for a nine-month military service in 2020.
Zalgiris' spokesman Almantas Kiveris told BNS that the two players are university students and will have their military service postponed.
BC Rytas Vilnius' Deividas Sirvydis, 19, Karolis Giedraitis, 21, and Martynas Echodas, 22, are on the military draft lists, too.
Tomas Ganusauskas, the club's head of communication, told BNS that the players will ask for a postponement, but "will do their service if necessary".
Eduardas Survilas, a 19-year-old promising runner, is also on the lists, Rimantas Mikaitis, the director of the Lithuanian Athletics Federation, confirmed to BNS.
Other potential draftees include two members of Lithuania's national football team: Justas Lasickas, a 22-year-old player of Vozdovac Belgrade, and Marius Adamonis, 22, of the Catanzaro football team in Italy.
Antanas Martusevicius, a spokesman for the Lithuanian Football Federation, told BNS that they will ask for the players' military service to be deferred.
Major Gedeminas Davydovas, the deputy director of the Lithuanian Armed Forces' Military Conscription and Recruitment Service, says the law allows postponing military service for sportsmen who promote the name of Lithuania in other ways.
Transgender person among potential draftees
Zofija Palenta, a transgender person who lives abroad but is still listed in official documents as a male under the name of Egidijus Krocas, is also on this year's lists.
"I'm not blaming anyone, because I'm identified as 'a male' in Lithuanian documents, but it's a shame that people who are like me but much more sensitive than me have to face this," Palenta told the Delfi.lt online news site.
According to Davydovas, Palenta would likely be exempted from military service.
"This an extraordinary situation. There have been no such cases so far, or they have not been made public," the mayor said.
He thinks that the transgender person would probably be able to prove that military service would cause her disproportionate harm and would likely be found unfit for military service due to health issues.
Mantas Karbauskis, the son of the Farmers and Greens' leader, is currently a university student in Canada and will have his military service postponed.
A total of 3,828 conscripts will be called up for actual military service at various military units in Lithuania this year.
It is prohibited to copy and republish the text of this publication without a written permission from UAB "BNS".