aA
Eight people were injured as a particle board production facility caught fire and another building collapsed after an explosion on a wood processing company's grounds in the Lithuanian seaport of Klaipeda shortly after noon on Monday.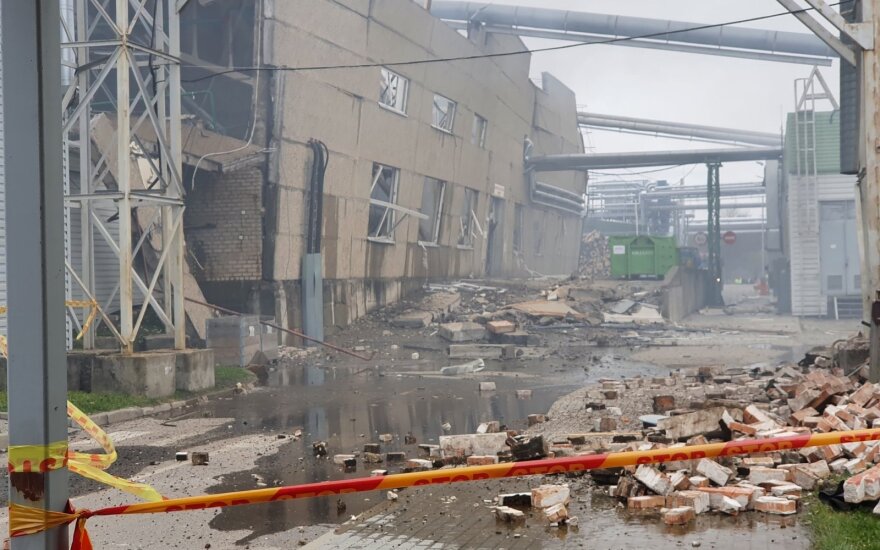 Edita Zdaneviciene, the spokeswoman for the Fire and Rescue Department, told BNS that all the injured had been taken to hospital.
Twenty-eight persons were evacuated from the burning building and the company's officials told the firefighters that there should be no more people inside.
A heavy fire-fighting force was working to extinguish the blaze consuming the 100-meter-wide, 150-meter-long particleboard production building.
Another building, a biological treatment facility, collapsed after the explosion on the grounds of Vakaru Medienos Grupe (VMG), one of the largest wood processing and furniture production groups in the Baltics.
The explosion and the fire in Liepu Street were reported at 12:39 p.m.
Marius Garbenis, head of the Klaipeda Fire and Rescue Board, told BNS at about 3 p.m. that the situation was under control, but there were still isolated spots of fire.
Environmentalists also arrived at the scene to measure the level of air pollution, because the smoke was blowing south toward the city, according to Zdaneviciene.
It is prohibited to copy and republish the text of this publication without a written permission from UAB "BNS".