aA
Lithuanian border guards have detained around 70 kilos of cocaine and amphetamine with a total value believed to be ranging from 5.6 million to 7.1 million euros, the country's State Border Guard Service has said on Tuesday.
The drugs were seized last Thursday by officers from the Pagegiai criminal intelligence and special purpose unit in response to received information. They checked a Volvo V50 in Jurbarkas and found 20 packs with powder, suspected to have contained drugs.
The officers also detained a Jurbarkas male resident, 58, who was in the car.
Another man, a 50 year-old resident of Klaipeda, who was in a Citroen C4 Picasso nearby, was detained.
During the follow-up investigation, officers from the State Border Guard Service carried out searches in the apartments of women the Klaipeda man knew, and officers found 8,600 euros in cash in one of the apartment, and also 51 packs with powers were found in the apartment of a woman, 54.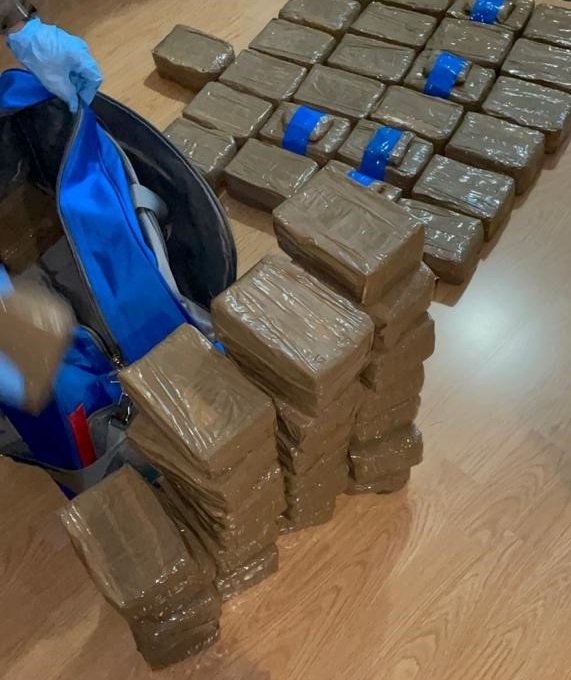 © VSAT
The officers found a total of around 70 kilos of drugs and over 11,000 euros in cash.
Experts later found the packs contained cocaine and amphetamine.
A court sanctioned the arrest of the two men on one woman for two months.
It is prohibited to copy and republish the text of this publication without a written permission from UAB "BNS".