Plenty of reasons to be proud
According to Rakauskaite, compared to other countries, Lithuania has a lot of areas with pristine nature, still untouched by human or agricultural activities.
"We have natural farms with natural beds and a lot of forests, unlike, for example, the Netherlands or Denmark – it would be quite problematic to designate a protected area there because everything has been adapted to agriculture and used for growing crops," she remarked.
Rakauskaite said that the beauty and features of Lithuanian nature are highly valued by foreigners. "Recently, I've spent some time with guests from Italy. We were walking on the Dukstos Cognitive Trail in the Neris Regional Park, and the Italians were really surprised by such common things like how green everything is, how the birds are chirping, and that you could also see a hedgehog or a frog out in the wild. Sure, you can find clearings due to deforestation in various Lithuanian forests, but that's another issue. We still have a lot of areas with pristine nature," the spokesperson said.
The number of visitors shows that the Lithuanians love the beauty of their country.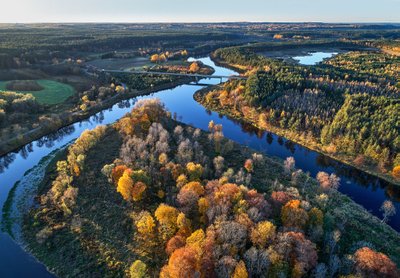 "We have noticed that more people come to Lithuanian national and regional parks – I guess having a lot of dedicated recreational spots really helps. The Lithuanian State Service for Protected Areas has used European funds to build observation towers that allow enjoying the landscape from an elevated positon and there are numerous new and improved cognitive trails," she said.
Rakauskaite also indicated the most popular attractions.
"The most popular spot is the Arlaviskiai Cognitive Trail (the Juniper Valley), located in the Kaunas Reservoir Regional Park. In the same park, a brand new outdoor exposition of the Nemunas valley has opened recently, where people can visualize how all the villages were flooded during the construction of the Kaunas Hydro Power Plant and how the Kaunas Reservoir came to be. The exposition features very interesting contours of the old Nemunas bed and the flooded territories," she said.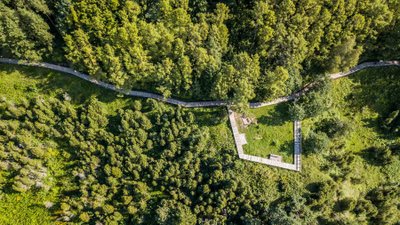 According to her, cognitive trails offer an interesting and meaningful way of spending your leisure time.
"They can be very interesting, for example, with riddles or QR codes that give you more information when scanned. Truly, recent changes have made national and regional parks much more visitor-friendly," the Lithuanian State Service for Protected Areas public relations specialist indicated and added that the Lithuanians are using these possibilities and actively travelling.
"The Lithuanians have been turning to nature, especially after the quarantine, after the pandemic. That was a period when they realised that nature helped them regain their strength and that it was beneficial for physical and mental well-being," she said.
This year, the State Service for Protected Areas has installed visitor counters at the most popular protected areas: the Punia Mound; the Seaside Regional Park, near the Dutchman's Cap bluff; the Seire Cognitive Trail in the Samogitia National park, as it is used by hikers and cyclists; the Krekenava Regional Park observation tower and the Dzukija National Park observation tower in Merkine," Rakauskaite explained.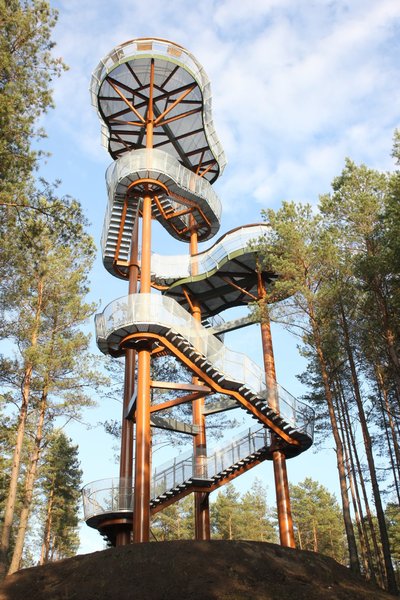 She said that currently there were 76 such counting devices, but plans were in place to install more.
"It is a very good method to count visitors. Obviously, we need this data, and we will know the actual numbers by the end of the year. The counting devices were only installed in June, thus it would be better to summarize the statistics in winter, but we should also take into consideration the possible bias of such devices because they can register animals as visitors, too," she noted.
The Lithuanian State Service for Protected Areas public relations specialist explained the key principles of more sustainable travel.
"Ecotourism, or sustainable tourism, is travelling without affecting the environment and using sustainable means of transportation: cycling, hiking, canoeing, etc. I can say for a fact that nowadays people really hike a lot because there are numerous routes to try, and all the information is available at visitor centres," Rakauskaite claimed.
She said there were five national and 30 regional parks in Lithuania, and each one of them had a visitor centre. These centres provide not only details about the aforementioned cognitive trails, but also other important information.
"This summer, all visitor centres at national and regional parks are also open on weekends (until September), so visitors should definitely visit them and ask for specifics about the current protected territory, what its places of interest, routes, etc. are," she said.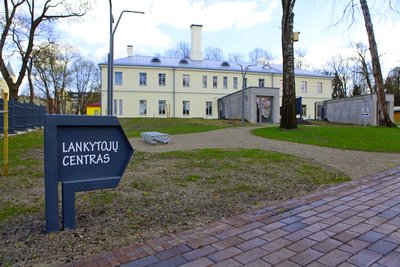 Visitor centres also tell people about places where human presence is prohibited. Such locations are marked as reserves.
"You can only enter a reserve with an employee of the protected area because normally no human activity is allowed there, and nature is left to its own devices," she warned.
Rakauskaite also said that visitor centres are being established all over the world; therefore, the Lithuanians, too, should use their services: "In America and Europe, before entering a national park you firstly go to the visitor centre to find out about all the interesting things and only then do you continue into nature."
The Lithuanian State Service for Protected Areas public relations specialist reminded to be wary of certain rather simple, but very important things. According to her, people should understand that forests and grasslands are home to some animals and/or insects, and examples in nature may help reflect on the consequences of certain human activities.
"If you went in to a forest and observed an anthill, you would realize that there's a certain system at work there. Ants have their home, their civilization, so to speak. We all also have a home, and if we protect it then it should come naturally that plants, insects, or other animals also have homes in nature," she indicated.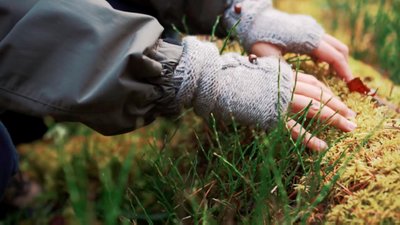 According to Rakauskaite, humans should not feel masters of nature. You must not destroy grass or the forest floor, set fireplaces at undesignated locations, and perform other actions that may harm other living organisms.
"People need to understand that every species has its habitat, home, and we have to respect it. Simply observe nature and realize that humans are part of the chain, but not masters of it. Just one of the species," Rakauskaite added.
What is more, nature does not need your trash.
"It's very important to take back whatever it is that you are bringing into nature with you, i.e., waste. We don't even place trash cans on cognitive trails and near objects of interest. Visitors have to understand that, for example, if you are walking on a cognitive trail in a swamp, nobody will collect your trash. If you drop a wrapping, who is going to pick it up?" she asked rhetorically.
According to the spokesperson, no one should have doubts about the huge benefits of being in nature. Thus by traveling sustainably we help not only the environment we live in, but also ourselves.
"Sustainable and nature tourism definitely improves your emotional state, especially now, when people spend so much time sitting at computers and move less, taking a stroll in nature, on a cognitive or natural path, definitely helps," she said and added that scientific research supports this.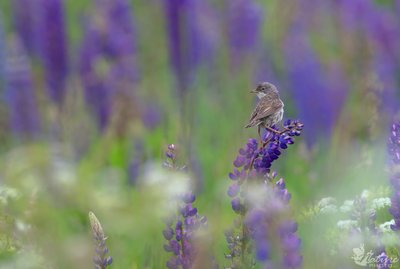 "Research shows that, for instance, nature promotes creativity by up to 50%, that walking in the forest decreases stress hormone levels. Dutch scientists have also found that people who live no further than a kilometre away from a green area are less likely to be depressed, anxious, and diagnosed with heart diseases. No wonder people sometimes feel the need to hug a tree or just spend some time in nature," she continued.
According to Rakauskaite, even though the understanding of people, especially the youth, how to properly behave in nature is improving, in practice plenty of examples show that there's still room for improvement.
"Sometimes we find graffiti on information stands. Some rascal simply cut out all the texts in English – just to be a nuisance. Or, let's say, we are building a nice recreation spot – with benches, shelters from the rain, etc., and someone comes and just burns everything. Wooden steps leading to mounds have been stolen. There are all kinds of people out there, bad things happen," she lamented.
People are often indifferent not only towards certain animals, but also other people.
"Sure, there are individuals who ignore the 25-metre limit and drive right next to a body of water to wash their car. They don't care about the fauna or the people who go for a swim there. That's why we should promote environmental values since childhood," she insisted.
According to her, visitor centres, too, have some educational programmes.
"We organize a lot of educational events for pupils and kindergarteners. These events, trips, are aimed at raising awareness. We also have nature festivals and other events, people come with their families," she said.