aA
While traveling around the world every tourist is curious to see the beauty of any country not only from the ground but also from above. It does not matter if it is a fortress or a castle tower or just a simple hill. Everyone tries to climb a bit to the beauty of any visiting site.
Starting this summer, tourists who will decide to visit Birštonas city will have a new opportunity to see nature and the city from another perspective. The regional park of Nemuno kilpos is building the highest observation tower in Lithuania.

It is promised that the new tour will let visitors climb up to 45 meters in height.


A new tower after one year work

Birštonas attracts more and more visitors every year. So far, there are many interesting natural sites to see while enjoying quality time in different SPAs. The city that is rich in mineral waters is surrounded by untouched and vivid nature.


Therefore, Birštonas municipality decided to build a new observation tower that would let visitors see the beauty of forests and the river from above.

Dalia Križiniauskienė, the chief of Regional park of Nemuno kilpos, says that the new tower should be open for tourist in May this year. First works of the tower were started last June.


'The place for the tower was chosen in the planning papers of our regional park in 1997', she states. The new tower will let tourists see not only greenery of Birštonas but also curves of the river Nemunas.


'We also hope that Prienai, another town next to Birštonas, will also be seen from the tower', says D. Križniauskienė.

Director of the regional park adds that the new building might attract even more tourist to the resort town.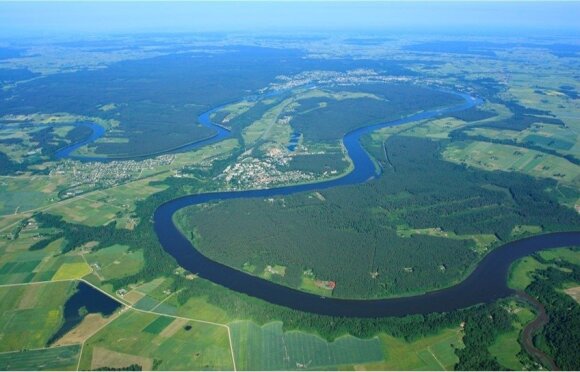 © Organizacijos nuotr.


Moreover, tourists that will choose Birštonas as their destination also will have an opportunity to have a nice walk in a new trail named Škėvonys.



More facilities in the future
According to D. Križiniauskienė, in the future, the area around the observation tower should be filled with small private businesses that would offer different services for tourists such as eateries, rest zomes or even small galleries.



The management of the tower will be taken by Birštonas municipality. Therefore, a decision either the entrance to the tower will be free or not will be taken later.


Tourists do not stop coming in winter


Ramutė Milušauskienė, the project manager of the Regional Park of Nemuno kilpos, notes that Birštonas had a record number of visitors last year. According to the data, more than 630 thousand tourists came to the resort town last year.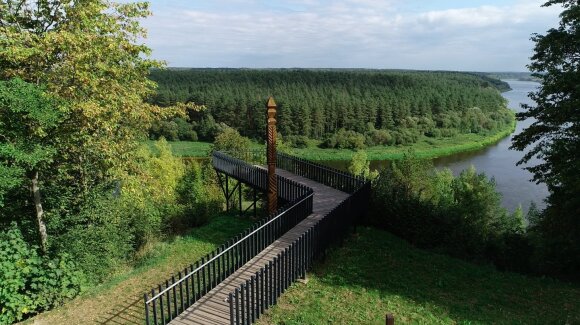 © Stopkadras


Visitors of Birštonas are keen to see Škėvonių outcrop, Žvėrinčius forest, Balbieriškio outcrop.

'The hill fort of Punia is also very popular among visitors. We hope it will be renovated soon as well. Furthermore, we have the pine forest of Punia that lets tourist see how an ancient forest looks' continued the project manager.



Even though winters are quite harsh in Lithuania visitors do not stop coming to Birštonas in the cold season. R. Milušauskienė notices that people enjoy walking trails in cold winters while keeping warm in different SPAs of Birštonas.


It is forbidden to copy the text of this publication without a written permission from DELFI.