aA
Monika Liu has won 'Pabandom iš Naujo' and will perform 'Sentimentai' at the Eurovision Song Contest in May this year, eurovision.tv writes.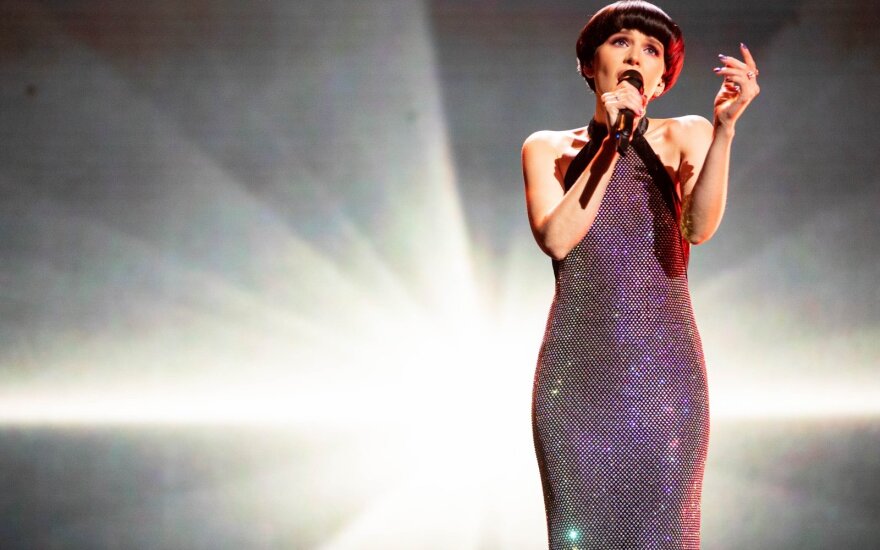 The Pabandom iš Naujo line-up for 2022 featured a fabulous selection of familiar faces and emerging artists, all hoping to replicate the success of The Roop who finished 8th in Rotterdam with the song Discoteque. That task now falls to Monika.
Monika has wanted to take to the Eurovision stage for many years, and this song, recorded in London, is what has finally made that dream come true.
Pabandom iš Naujo Results:
Monika Liu – Sentimentai ⭐️
(Jury 12pts, Public 12pts – Total 24pts)
Augustė Vedrickaitė – Before You're 6ft Under
(Jury 10pts, Public 8pts – Total 18pts)
Lolita Zero – Not Your Mother
(Jury 8pts, Public 10pts – Total 18pts)
Rūta Loop – Call Me from the Cold
(Jury 7pts, Public 7pts – Total 14pts)
Gebrasy – Into Your Arms
(Jury 6pts, Public 6pts – Total 12pts)
Justė Kraujelytė – How to Get My Life Back
(Jury 5pts, Public 5pts – Total 10pts)
Ieva Zasimauskaitė – I'll Be There
(Jury 4pts, Public 3pts – Total 7pts)
Queens of Roses – Washing Machine
(Jury 3pts, Public 4pts – Total 7pts)

Griežtai draudžiama Delfi paskelbtą informaciją panaudoti kitose interneto svetainėse, žiniasklaidos priemonėse ar kitur arba platinti mūsų medžiagą kuriuo nors pavidalu be sutikimo, o jei sutikimas gautas, būtina nurodyti Delfi kaip šaltinį.