aA
Some 28 percent of residents of Lithuania smoke, which is 5 percent more than the European Union average. And the number of smoking men is almost double the EU average, the latest Eurobarometer survey shows.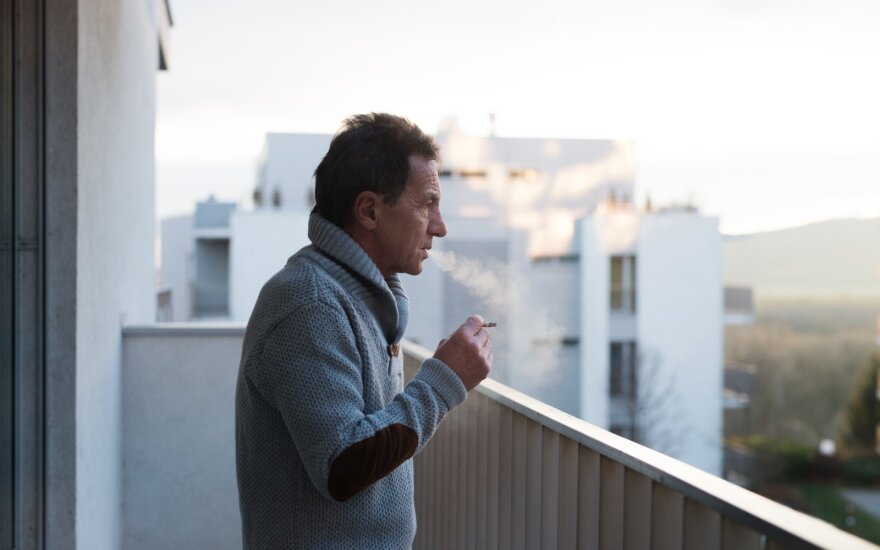 Carried out in August-September, 2020, the pan-EU survey shows that 45 percent of men smoke in Lithuania, compared to the EU average of 26 percent. The share of smoking women in Lithuania is lower, at 14 percent, compared to the EU's 21 percent.
Compared to the 2017 survey, the percentage of smokers in Lithuania has inched down by 1 percentage points and has gone down by 3 percentage points in the EU.
A total of 28,288 people in 27 EU member states and the UK were surveyed as part of the survey shared on Monday by Lithuania's Drug, Tobacco and Alcohol Control Department. 1,008 people took part in the survey in Lithuania.
It shows that the majority of smokers in Lithuania belong to the 25-39 age group, accounting got 39 percent of the total, compared to the EU average of 30 percent. A quarter of smokers in the country are in the 15-24 age group (a fifth in the EU), and 34 percent (27 percent in the EU) are in the 40-54 age group.
55 percent of people in Lithuania said they had never smoked, the same as in the EU, and 17 percent said they used to smoke but quit (22 percent in the EU).
Lithuanian residents most often choose tobacco products and more people in Lithuania use electronic cigarettes – 11 percent, compared to the EU average of 9 percent. Younger people use them more often, with one in four people aged 15-24 using them.
13 percent said they had tried heated tobacco products, compared to 6 percent in the EU. They are also more often used by people aged 15-24 (11 percent), compared to just 3 percent among those aged 55 and above.
However, 83 percent of people said they used regular cigarettes on the daily basis, compared to the EU average of 69 percent. And 22 percent of smokers said they used hand-rolled cigarettes daily, compared to the EU average of just 2 percent.
Renaldas Ciuzas, director of the Drug, Tobacco and Alcohol Control Department, points out that although the share of smokers in Lithuania barely differs from the EU average, there's a growing tendency in the country of people to quit the habit.
"More than half of smokers – 27 percent – have quit it. The majority of smokers are men aged 25-54. Nevertheless, experts are worried by the fact that Lithuanians smoke in larger quantities as the average Lithuanian smoker smokes 15.3 cigarettes per day, compared to the EU average of 14.2. Women smoke fewer cigarettes than men, and younger people also smoke less," Ciuzas said.
It is prohibited to copy and republish the text of this publication without a written permission from UAB "BNS".