aA
While waiting for the new trolleybuses to arrive in Kaunas, nearly 100 old trolleybuses were turned into a mobile street art exhibition that is counting its last days. Everyone who has visited Kaunas in 2019 has noticed the moving art.
"Street art is an important part of Kaunas identity. It is especially exciting that nowadays artists have a lot of space to realize their ideas and to colour the city with unusual works. It is also interesting to observe the reactions of Kaunas residents and city guests as they see the exhibit passing by," stated Kaunas Vice-Mayor Andrius Palionis.
During the duration of the project, 80 old trolleybuses were decorated in total. Each weekend, the gallery expanded with 1-2 new exhibits.
The central theme connecting the artworks is Kaunas. The artists reflect it in different ways. Some used patterns of modernism architecture, the others created art that told stories about local rivers, city factories, authentic food, cafes or sports.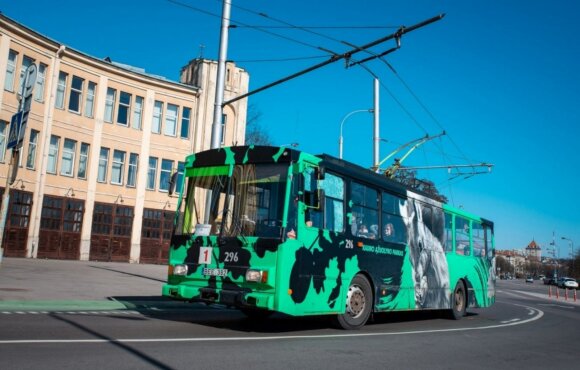 © Kauno miesto savivaldybė
"Bringing drawings to life involves loads of work; therefore, we had to hurry. Most of the time, it required working late hours. It was great not only to draw but also to watch more and more coloured trolleybuses to appear. I loved listening to the opinions of Kaunas residents and seeing which drawing they enjoyed the most," told street artist Timotiejus Norvila-Morfai.
Moreover, it was not only Lithuanian artist that were involved in this unusual street art platform. Some trolleybuses were decorated by artists from other parts of Europe too.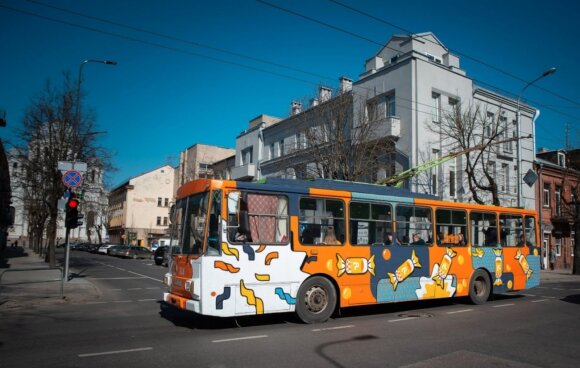 © Kauno miesto savivaldybė
Coloured trolleybuses are not the only platform in Kaunas for street art. This year, the city launched a project called "Gyvos sienos" ("Walls came alive") to help artists and wall owners who want to decorate their buildings find each other.

It is forbidden to copy the text of this publication without a written permission from DELFI.