aA
The owner of "Circus of Ąžuolyns bears" Nikolaj Zobov lost his licence to keep wild animals after inspection. When inspectors came to take his last wild animal - a bear Vipa - to the Lithuanian Zoo N. Zubov locked himself with the animal and refused to give away the bear.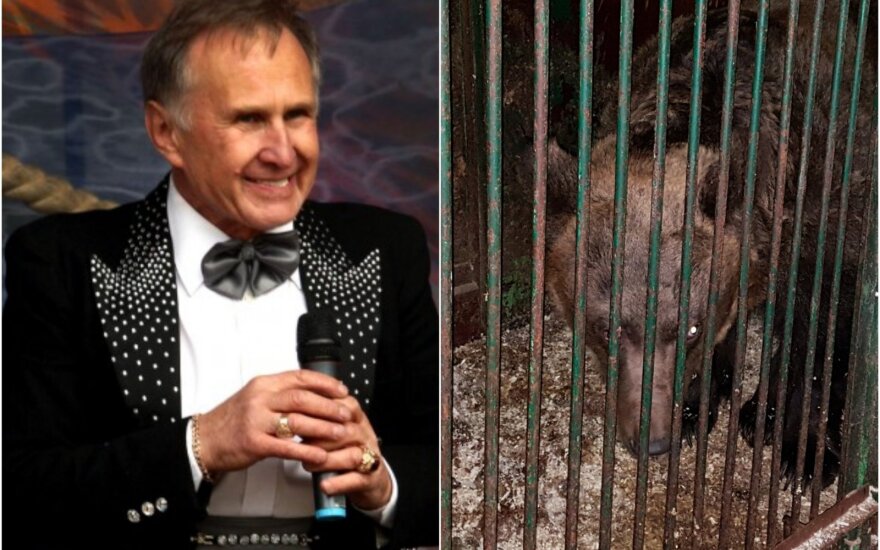 As news agency BNS informs, the owner of the circus locked himself with Vipa in its cage and refused to leave.


"I have locked myself in a cage because they want to put to sleep the animal and take it to the zoo", the man said. He complained that after losing his licence to keep wild animals he could not appeal the decision.

According to him, environmental inspectors were not happy that he kept the bear in the heat of 30 degrees while the allowed temperature is 22 degrees.



This is not the first time the owner of the circus was in trouble because of his wild animals. At the end of May, it was reported that another bear - Kvina - disappeared from his circus. It is alleged that the bear might be illegally sent abroad.
The circus owner lives in the district of Rokiškis, Lithuania.

It is forbidden to copy the text of this publication without a written permission from DELFI.