In 2019, then a second-year student of aviation engineering, Azad was looking for summer internship opportunities at KTU WANTed Career Days.
"There were not so many aviation companies at the event, so Magnetic MRO from Estonia caught my attention. I approached them and learned that the company takes care of aircraft in all aspects, from maintenance to interior, engines and beyond. Also, their main customers are Austrian Airlines, SAS, and other well-known airlines in Europe," Azad remembers the meeting, which became an ultimate career-changing moment for him.
The student filled in the application form on the company's website and two years later (the internship was postponed due to the pandemic) he went for the Erasmus+-funded internship to Tallinn.
"Everyone sets the success bar for himself/herself, as we are all different. I always dream big and am eager to learn. During all these years, I had lots of issues and barriers, but I know that hard work pays off and I enjoy seeing success at the end. It satisfies me," says a KTU student from Azerbaijan, when asked if his story can be considered a success story.
Came to Lithuania to follow his childhood dream
Azad came to Lithuania being only 17. He remembers it was hard at first, especially with all the friends and family in Azerbaijan. However, this was the decision he never regretted – as a result, the young man says he became more independent and mature.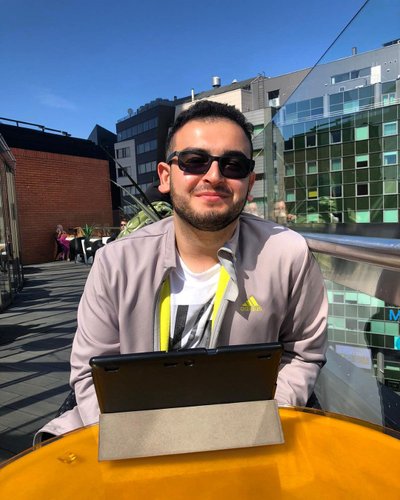 "Is it worth it to accept the challenge and move to a new country? Absolutely yes! However, it is also very important to surround yourself with the right people and be in the right place at the right time. I consider myself very lucky on that matter," says Azad.
He feels thankful to his family who supported all his decisions and thinks that it is essential not to forget where one comes from: "I feel very proud as I represent Azerbaijan."
Although staying in the same KTU Faculty of Mechanical Engineering and Design, Azad chose two different study programmes for his bachelor's and master's – BSc Aviation Engineering and MSc Industrial Engineering and Management.
"I was in love with aviation since high school, so I followed my dream. However, my master's programme provides me with broader knowledge and allows trying myself in a new field. The study programme combines engineering with planning, innovation, and management competencies. Thus, it is very relevant in a complex and globalised world where engineers, capable of working at the interface between business and engineering, are in high demand," says Azad, who is studying master's with a full-time scholarship from Education Exchanges Support Foundation.
By the way, this is not the only scholarship the gifted aviation engineer was awarded – during his bachelor's study years Azad received KTU Talent Scholarship twice.
"I believe, that all the volunteering and extracurricular activities helped me win the scholarship," says Azad, thus confirming the well-known truth that university years are not only about studying.
Plenty of extracurricular activities
The master's student from Azerbaijan says that he was very active even as a high school student, and KTU is a good university for his type of personality – there are plenty of extracurricular activities for students to choose from.
First, he applied to be a mentor for international students and became a member of the Erasmus Student Network at KTU. After a year, Azad was already a board member of the organisation on the local level and started coordinating peer mentorship programmes for full time international and Erasmus+ students. Later he became a National Coordinator. At the moment, he is Study@KTU Ambassador, advising prospective students on living in Lithuania, admission to KTU and other questions. In addition, Azad is also KTU Exchange Counsellor providing information for those willing to study or travel for an internship outside of Lithuania.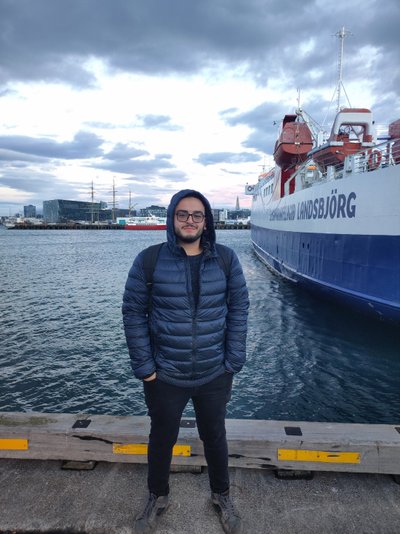 "For me, those activities are important as I have learned time management, teamwork, communication, leadership, and other soft skills. Also, staying active during study years helps to expand your knowledge, get new friends, and grow as a person," says a KTU student from Azerbaijan.
Because of his active involvement in KTU international relations team's activities, Ismayilov was well aware of all the possibilities that Erasmus+ can offer: "For me, it's a great opportunity for students and I could not miss my chance to apply."
According to Azad, the application process was very simple and clear. In the summer of 2021, he started to work as an intern at the Base Maintenance Department of Magnetic MRO in Tallinn, Estonia.
"This internship allowed me to put into practice the theoretical knowledge that I obtained at KTU. Moreover, I have learned about aviation legislations, importance of human factors, safety procedures, aviation documentation, how to work with manuals and use different tools. I had great and helpful colleagues and it felt exciting to be a part of the complicated aircraft maintenance process," remembers Azad.
Participating in various projects
The young professional believes that his two internships (the second one was carried out at FL Technics, an international aircraft maintenance provider based in Lithuania) gave a "great kick" to his career.
"All the knowledge I have learned there, was a big plus for me while I was applying to jobs as a recent bachelor graduate," says Azad, now working in Bluebird Nordic, Icelandic cargo airline, based in Vilnius.
As a Technical Records Specialist, he is responsible for the technical documentation of the company's aircraft; also, Azad is part of the Continuing Airworthiness team.
"I get involved in various projects and work with different departments. As the company is growing and expanding, I am motivated to learn and grow together with it. Also, I enjoy working in the international team," says industrial engineering and management student from Azerbaijan.
He is convinced that his first success – getting an internship with a company abroad – was not as result of his experience in the field (being a second-year student he hadn't had any), but his motivation to learn and to start building a career from a young age.
"Never give up, keep looking for opportunities. Also, it's very important to improve yourself – motivation and eagerness to learn are very important for companies. Try to show that," encourages Azad everyone attending KTU WANTed Career Days 2022 next Wednesday.
He reminds his fellow students that KTU offers loads of different career advice – from improving your CV and cover letters to using career mentoring and consultations. Be sure to use all the help provided by the university, suggests Azad Ismayilov, a student from Azerbaijan, whose successful career path started from an interview in the university-organised career planning event.