The 19-year-old business school student will start his internship in a startup of Vilnius Gediminas Technical University (Vilnius Tech) on May 23. He has not booked his plane ticket yet, still fearing for the internship to be cancelled at the last moment because of COVID-19.
- Why did you choose to go to Vilnius?
- I could do an internship abroad, so I looked for a place offering interesting opportunities, a country on the road of new technology and emerging startups. I found Lithuania that has strong businesses such as Vinted and Revolut… also CityBee.
I figured out that something is brewing in this country. I submitted several applications and finally, a startup agreed to hire me: I will assist the sales manager to develop the company worldwide.
- Have you read a bit about Lithuania?
- Of course! The first thing that I checked is the climate. I was a little disappointed, I thought it was cooler during the summer… I didn't want it to be so hot!
I also looked at the creative scene. Even while working, I really enjoy setting up projects when I am abroad. Otherwise, I feel like I'm going there for nothing…
I discovered that there are a great cultural appeal and a strong creative industry in Lithuania. It's very exciting! I had no idea about it. I would like to form an incubation group with 3 entrepreneurs and try to work with them on their business's international development. And also provide them with a three-month training with French specialists of the creative industry, as in France we have a major creative hub in Paris.
- How do you imagine the country? Do you have any precise ideas?
- I guess it is kind of a mix. On one side, businesses and technology are on the same level as Sweden and Finland: the spirit of a startup nation, far ahead in some questions. And at the same time, I have this slightly post-Soviet image. Both intertwine.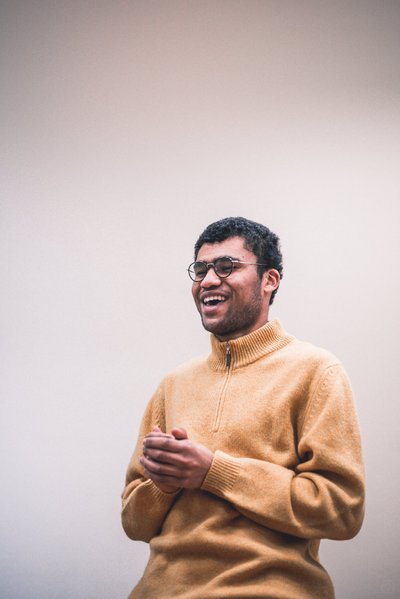 - Did any fears arise from your research on Lithuania and Vilnius?
- I will not lie, my only concern is racism. I don't know much about the country… but experiences in other European countries taught me it's something you need to pay attention to.
In Bosnia (I know it's not the same country) it wasn't painful but strange. People were not directly commenting, but for instance, strolling somewhere, everyone was looking at me. People wanted to take pictures with me, to touch me.
My biggest fear is safety. I want to know if it's safe to come back home at night. If people look at you, well, they look… What can you do about it? You know it's temporary. However, I don't think that in Lithuania black people are directly discriminated against, as the black population is a very small minority. This is more of unfamiliarity than anything else.
- According to the latest study of the Institute for Ethnic Studies of LSRC (October 2020), 18% of Lithuania residents stated they would not like to live in the same neighbourhood as a black person, and 13% of respondents answered that they would not like to work in a workplace with black people. What do you think about it?
- I am very surprised… This number of 18%… I don't know if the study is representative of the Lithuanian population. It's very straightforward… not frightening but I find it strange. Anyway, I'm not worried: the company where I will be working is very friendly about it.
- What about the Lithuanian language? Is it frightening to live in a country where Lithuanian is the official language?
- Not at all! Actually, it's even nice. Countries with uncommon languages have a good level of English! They do speak English in Lithuania, right? At least where I will be working, people will definitely know English.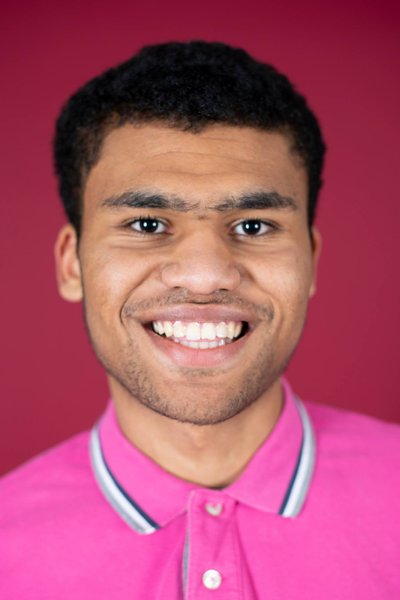 - Do you face any challenges because of COVID-19?
- I struggle to get information on Lithuania's pandemic management to know if self-isolation is mandatory there. Maybe I will have to come back for some days in France during the internship. I searched on the French Ministry of Foreign Affairs website, but it is still unclear whether I will have to self-isolate or not… In general, the lack of information in English is a problem. I find pieces of information, but not many. I am afraid that there will be no signage in English once in Vilnius.
- Do you have any other concerns about Lithuania?
- Sport, basketball! Everyone seems to be fond of basketball there!
I checked out the sports because I like to play soccer. I thought if there is a way to hit a ball, that would be great. But I saw that basketball is the national sport… I wasn't really sad, but I guess I'll have to get on basketball!
I also ask myself a lot of questions, most of which are practical ones… Do they eat a lot of meat in Lithuania? Is it possible to rent a bike for one month? Is it possible to learn Lithuanian in 3 months?