aA
Marielle Vitureau works as a foreign correspondent for French media, mainly Radio France internationale and Courrier international. She has been living intermittently in Lithuania for more than two decades and will return to Vilnius this summer.
- How did you arrive in Lithuania?
- I studied for a bachelor degree in German in Saarbrücken (Germany). Thanks to the system of Semesterferien, I could get two-month holidays. I used those months to travel to Poland and Lithuania. There was this Soviet imaginary of grey apartment blocks, uniformity, lack of history, but it wasn't the case! Then I studied in Lithuania. I attended courses about the Lithuanian language, culture, civilisation, literature, and so forth.
- What did you like about Lithuania?
- I think the discovery of uncharted territory. You're told that there is not much to do, as it was Soviet for so many years, and you discover indeed a culture, a language, whose history is way older than the last 50 years. The more you dig, the more you understand that they were convinced Europeans – for a certain elite – in the interwar period.
- Why are you the only French journalist in the Baltic States?
- I had a colleague in Riga some years ago. [laugh] We were two in the Baltic states. Being so few, we have to pay attention not to praise the country. That is not our role. To come back to your question, I think it is still hard. You don't pursue a career being in the Baltic states. You have to fight for your workpieces. And it is still little-known from the newsrooms.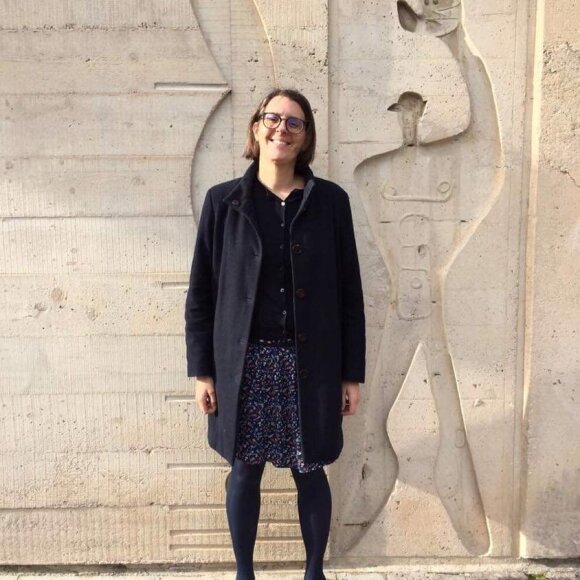 © Asmeninio albumo nuotr.
There is also a question of generations. For my mother, the Baltic States were the Soviet Union; she didn't know them at all. Whereas for my grandparents those states had been independent. I think it will change with the new generation, for example, Erasmus students living in a country for six months or a year and then, when they come back, don't hear about this country anymore.
- Do the Baltic States deserve to be better known?
- Of course! But I don't think this is a kind of contempt aimed at the Baltic states. The question is more general. French media don't cover other small countries of the Eastern European Union: Slovenia, Slovakia, Czech Republic, and even Finland (although considered being richer).
- Can you be a foreign correspondent in Lithuania without speaking Lithuanian?
- I think it is possible, especially since Baltic states took a Scandinavian path on this aspect: everyone speaks more and more English, even older generations. When I go to Latvia and Estonia, I speak neither Latvian nor Estonian. I get by with English, German and French.
Speaking Lithuanian is an advantage, although it is not very valued. But, for example, if you want to work for the AFP [Agence France-Presse; an international news agency], you must speak the local language as you have to cite sources, the local press, reports, and so on.
- Don't you speak Russian?
- I gibber, so to speak. [smile] I spent a lot of time learning Lithuanian so I set Russian aside, although it would be very useful to speak it. I'm getting on with it.
- How would you describe Lithuania to someone who has never been there?
- First of all, it's a European country. Lithuania sometimes becomes the country where you first set foot in Europe. It's a country where contrasts are still very strong in certain aspects. Rural areas empty, whereas Vilnius is a magnet. The incomes of people are also very contrasted.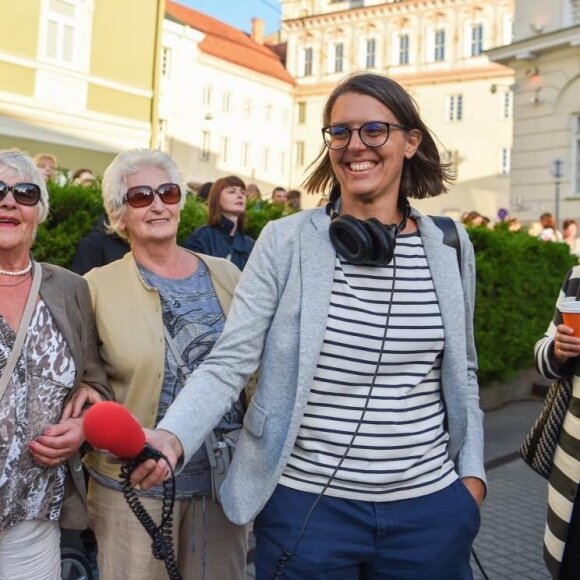 © Asmeninio albumo nuotr.
It is a country with a desire to catch up on a kind of "lost time". And it is catching up and even surpassing others in some areas, especially some digital solutions. I would also say that the country is opening up on certain aspects. National stakeholders build links with Africa, for instance. That would have been unthinkable some fifteen years ago.
However, on some points, there is a certain conservatism, a certain reluctance, but these tendencies are also encountered in other European countries.
- Is Lithuania a fast-evolving country?
- Yes, it changes considerably. Maybe it is also due to the country's structure: it may be easier to shake three million people. On one side, there is this valuable dynamism. But on the other side, sometimes it's a bit borderline in terms of social rights; that is a bit disturbing.
- According to you, is Lithuania part of Northern Europe or Eastern Europe?
- Indeed, I would say that they are part of Central Europe. Regarding the culture and the architecture, they have more connections with Poland (not on the political level currently) and the Czech Republic. The difference between Estonia and Latvia is still pretty marked: concerning the mentality, the culture, the importance of the religion, and so on.
- Abroad, Baltic States are often considered as a whole. Could you develop the differences between them?
- They had the same destiny for the last 80 years: the Soviet era, then their independence (at different times but in an equally peaceful manner), their European journey, etc. So it can make sense to "paint them all with the same brush" when speaking about certain aspects.
Nevertheless, visually, all three Baltic states are very distinct; the architecture of "big cities" is different. If you only look at the three capitals, they have nothing in common. They are also different in terms of emigration, political alliances and geopolitical positioning.
- In your opinion, what is the most striking difference between France and Lithuania?
- Maybe it is very trivial, but the way of eating – the form, not the content. In France, it is highly codified, not in Lithuania. In France, people try to eat at least the dinner together, don't snack throughout the day, eating schedule is well defined, and even without being upper-class, people are sticklers on the traditions, the norms and the way of eating. For example, in France, no one would put all the dishes at once on the table.
- What are your projects for the future?
- The advantage of France is that there is a large trade press. So maybe find more freelance opportunities in the domains of agriculture or transport or even art!

It is forbidden to copy the text of this publication without a written permission from DELFI.