Usually, around 760 exchange students come to Vilnius University each year: 784 in 2018/2019 and 739 in 2019/2020. Some hundreds less studied there during this academic year for a total of 484.
Vilnius Gediminas Technical University (Vilnius Tech, formerly VGTU) and Kaunas University of Technology (KTU) also noticed such declines. As Vilnius Tech typically welcomes 500 exchange students, only 340 studied in this institution this year (i.e. 70% of the regular value).
At KTU, the observed shrink differs for the 2020 autumn semester and the 2021 spring semester, -40% and -30%, respectively. To explain this variation, Mantas Lapinskas, KTU press officer, specifies that the university usually receives fewer students in the spring semester than in the autumn semester.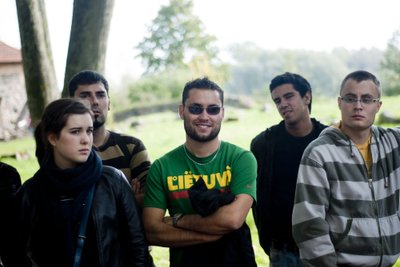 Malagasy Souraya Nourdine and French Dwinwen Schall talk about their experience of studying in Lithuania in this pandemic context. The first one studies at Vilnius Tech; nonetheless, her first choice was to study in Taiwan. The same happened to Dwinwen: she planned to study in Hong Kong but ended up at Mykolas Romeris University (MRU) to "go somewhere abroad anyway".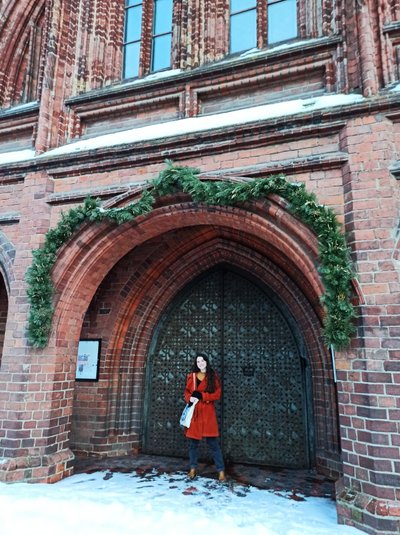 In the end, they are both glad to be in Vilnius. Souraya mentions that her roommate even decided to expand her mobility for one more semester. Dwinwen claims: "I like it! I am super happy to be here!"
Yet she points out that this statement needs to be nuanced: "It's not what I expected from an Erasmus, but it's everything I could expect from a Covid Erasmus. I wanted to get involved in associations, do sports, see the celebrations (Užgavėnės, the two independence days)… And Erasmus is usually a lot of parties!"
On her side, Souraya seeks to make the best out of her exchange: "I'm just trying to enjoy this experience and not to complain. It will not be twice like that: I'm afraid not to be able to do an Erasmus again, not to have the money for it again. I know that it's difficult, but we can still do a lot of things!"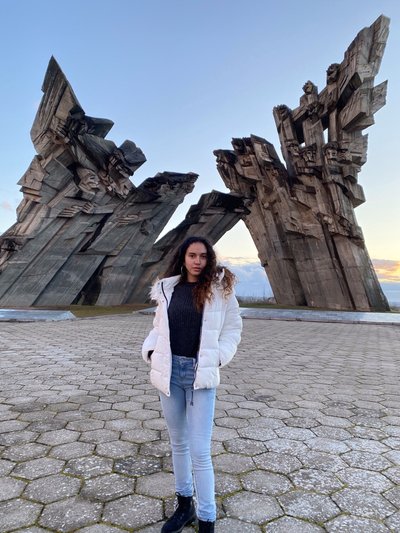 Dwinwen agrees on this last point: "I try to get the most of what we can do. Without Covid-19, I would have less visited the city, especially the old town, I think. We would have met in cafes but never went for a walk around Vilnius."
The two exchange students comply that universities are doing a really good job to keep them informed on the pandemic situation and the rules in effect in Lithuania. Dwiwen laughs: "I even taught some Lithuanians the opening date of the bars by showing them the university notice! They knew it was going to open, but they didn't know when."
The institutions try to do their best, as M. Lapinskas from KTU explains: "Before the start of the current academic year, students made a lot of enquiries about travel restrictions, expressed concerns about health and safety, also about quarantine regulations and policies. We made sure to give our full support to all of those who decided to come and tried to provide full available services."
Mostly, students coming from non-EU countries were the most affected by the pandemic. Bilateral agreements especially suffered most from the situation. Agnė Augustinaitė, from the communication department of Vilnius Tech, states: "We received the lowest number of incoming exchange students under our bilateral agreements."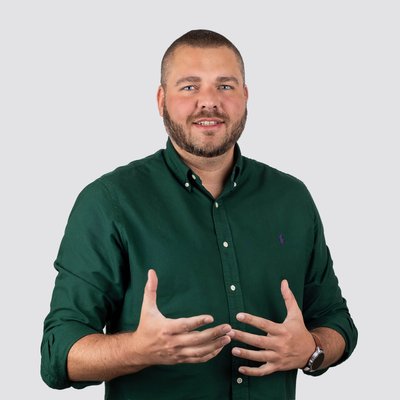 M. Lapinskas details two reasons why: those students faced more difficulties in acquiring visas and finding a flight for a reasonable price. Rima Juciutė, Head of Communication at Vilnius University, adds that for a long time Lithuanian embassies did not work or did not issue visas. As a consequence, students from Asia and other countries arrived late or did not arrive at all.
When she arrived in Vilnius, in September, Souraya followed some courses on the campus: "We had to respect the social distancing and sometimes wear a mask. Step by step, everything started to be online, and we were not able to go on the campus anymore. I lost a bit of my motivation."
But her opinion on online courses changed throughout the semester: "I feel more comfortable speaking behind the screen than in front of people. I remember that my first presentation, face-to-face, didn't go well because I was stressing so much!"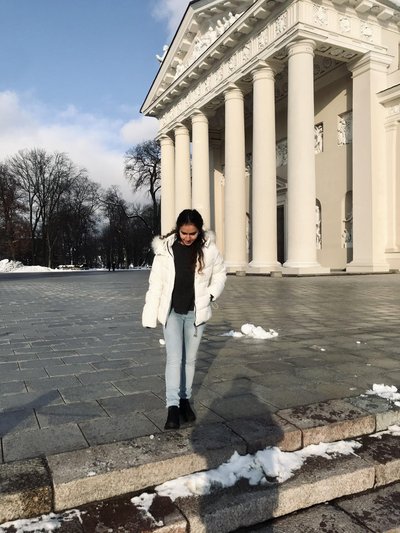 Since her arrival in January, Dwinwen only had online courses… and this will last: "Some weeks ago, the university notified us that there would never be any in-person classes until the end of the semester. I was disappointed... I was wondering whether my choice to come to Lithuania was worth it or not. In the end, it is! I do enjoy living here."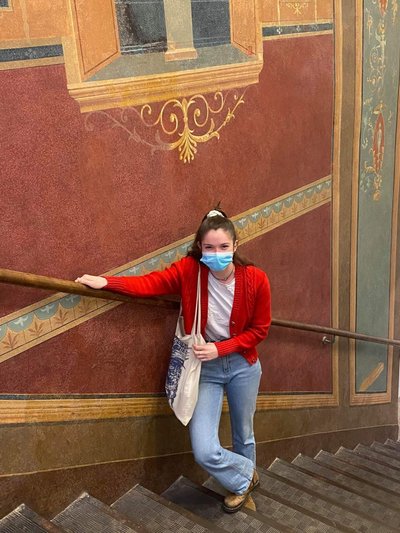 For universities, online courses were also challenging. Valdas Jaskunas, the vice-rector of studies at VU, admits that forced remoteness under quarantine entailed reconsidering unexplored possibilities of internationalization of teaching and learning through virtual mobility of teachers as well as students from foreign universities.
That is also something M. Lapinskas from KTU noted: "Even now, we have introduced mixed and online learning activities. Students can also have Zoom lecturers from all over the world without leaving the comfort of their home."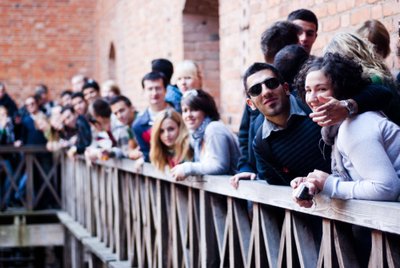 V. Jaskunas continues: "There is much to be done to turn remote delivery into a sound pedagogical practice: effective use of distant teaching tools aimed at enriching the learning experience of students. For this purpose good balance of distance combined with face-to-face learning is crucial, and it applies to all students regardless of their background."
About an entire comeback to the pre-pandemic conditions after summer, he describes it as, perhaps, too optimistic if not unrealistic. Thus partly remote or hybrid learning will be used during the next academic year.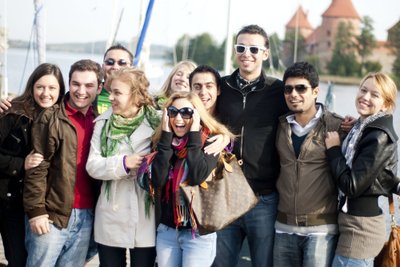 KTU and Vilnius Tech will also adapt their courses taking into account the recommendations provided by the Lithuanian government, but also the vaccination processes in Lithuania and abroad.