Before A. Muller, senior manager at "Western Union" in Vilnius, came to Lithuania for the first time he did not know a lot about this Baltic gem.


"I knew about Lithuania as much as Lithuanians know about Costa Rica", Adrian smiles.


Nevertheless, after he started his visits to Vilnius he understood that some of his friends in America have Lithuanian roots.


"I figured out that some people from my childhood and later path had Lithuanian background. Some of my Latin American friends from the USA had their relatives immigrated from Lithuania to America. So they knew a bit more about Lithuania than me", adds A. Muller.


But little by little going on business trips to provide training and support for new "Western Union" office in Vilnius A. Muller get to know with Lithuania better. Finally, during one of his business trips, he met his future wife.


"First we moved to Costa Rica but after several months we decided to move back to Lithuania", continues he.

Although many years passed since his first time in Vilnius A. Muller still remembers his first impression of the country.


"I remember it was autumn. Weather-wise it was a bit dark and cold for my Latin American standards. Also, I was told that people here were colder and more closed. However, very soon I learned that it was a misconception. I met people from the beginning that was open and can be very close friends when you get better to know them", Adrian continues.


As A. Muller recalls he has not had a cultural shock in a new place he moved in. Moreover, the work environment was also familiar to him because he was used to working in an international team before.


During his years in Lithuania, Costa Rican traveled around Europe and he sees how Europe is diverse and different.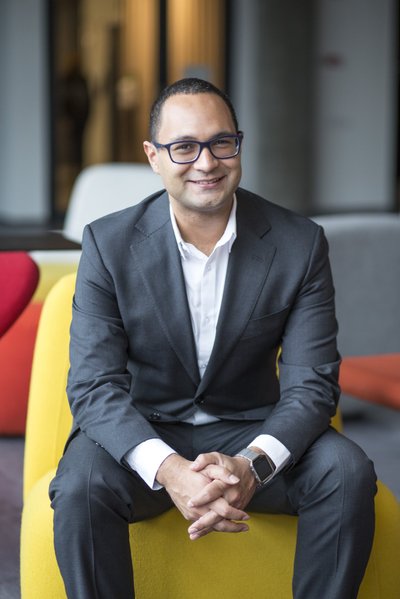 "I do see differences between countries. I have not seen all European countries yet but there are differences between them. If you compare Baltic countries and Poland they look similar but if you go to the South like Spain or Portugal I feel they are more like in Costa Rica. The culture there is louder", smiles he.


Asked what 3 things he would like to have in Lithuania that he had in Costa Rica A. Muller named better weather, family, and food.


"Weather in my country is beautiful. Number 2 would be my family. I have a wife here and she's my family here but I would like to see my Costa Rican family more. And finally, I miss some food. Although I see many attempts here to offer Latin American food it is not like at home", Adrian stresses.


What would Adrian suggest for foreigners that are considering to move to come to Lithuania but still have some doubts?


"I would just recommend to come here and see how it is beautiful here. Nature, cities, people. Of course, the country is still developing and in progress but I see how it is more open for foreigners and becomes more and more international", he answers.