The first time F. Sanchez visited Lithuania in 2012 February. The Ecuadorian says it was the first time in his life when he saw snow.


"I was very excited although it was very cold for me. I was impressed by the country. By the time there still was litas as currency and everything seemed so cheap even compared to Ecuador", Fabian says.


After a short stay with his girlfriend at the time, Ecuadorian came back to his country and told his parents that he was moving to this distanced country in Europe.


"I transferred my studies to Vilnius university because my parents would have not let me just move so far" admits Fabian. In this way, Fabian finished his international business studies in Vilnius.


- How did your parents react when you announced your decision to move to Lithuania?



- They were very worried about it. They were a bit concerned that Lithuania was on the other part of the world. But of course, they could not stop me. They always support me.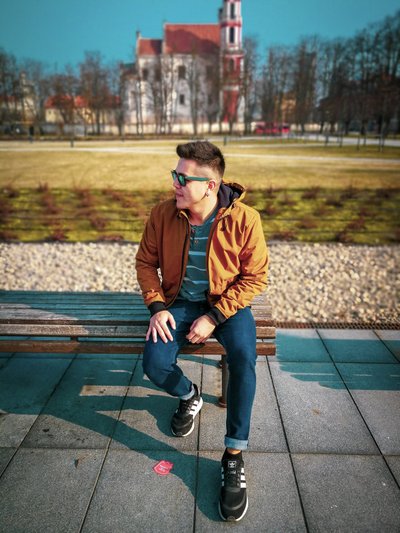 - Did you feel a cultural shock after moving to Lithuania?


- I usually easily adapt to new situations. Of course, I saw differences between my culture and here. I saw that people were more closed, conservative, and quiet here. It was a bit strange but I got used to that fast.


- Is there anything you lack here in Lithuania?


- Sunny days but we cannot do anything about that. But you can actually see the difference in people's mood when the sun is shining. This problem is not about Lithuania. It's the same for other Nordic countries.

I try to go home to Ecuador every year and usually when it is winter in Lithuania. It is very good to come back home. You can have a life in another country and be happy but you will never have the same feeling as at home.



- So what do you do now in Lithuania?


- With the girl that was the reason why I moved to Lithuania, we broke up. But I understood that I was just happy being here. After we split up I decided to stay. I realized that I'm here not only because of here but I love Lithuania. And now I do not have plans to move out. I enjoy my job and friends here.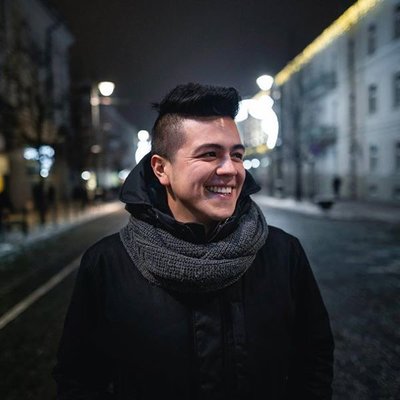 - Can you tell how is life here for a foreigner?


- Maybe some people may say that it is hard but I do not think like that. People are getting more and more open here. Of course, there are still many old people that have not have traveled, so they might be a bit closed but the younger generation is very open.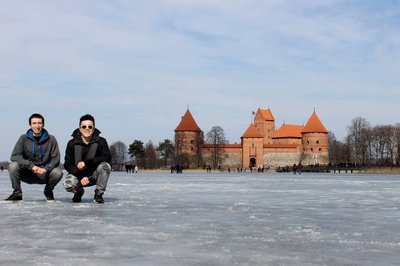 - You do vlogging about life in Lithuania as a foreigner. How did you start doing that?


- I started my vlog by accident. I wanted to do a video about Lithuanian food and posted it online. After I thought that maybe I could do some more videos about living in Lithuania. I wanted to show that it is a good place to live because I really enjoy being here and trying to participate in different kind of events. I try to go to different festivals to show that there are different types of things that you can do here. It also opened many doors for me and I met many people while doing vlogs.


- Who are the majority of your viewers?


- It is the younger Lithuanians. But also many expats living here told me that they also watched my videos before moving here.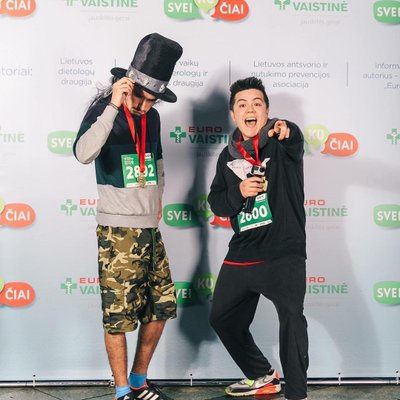 - Did you have any foreigners that contacted you to ask for advice while choosing to move to Lithuania?
- Yes. Many people wrote to me asking for advice before moving here. They also ask how is the situation with jobs here. Some ask questions before coming to study here.

- Do you think Lithuania can do something more to be more welcoming for foreigners?



- When I moved to Lithuania 5 years ago I heard that there are things that could be improved. Now I think especially Vilnius is doing a good job opening doors for foreigners to find jobs and move here. I am really happy to see how everything is changing. There are more and more English speaking people in government institutions. Finally, Lithuania understood that there are a lot of foreigners moving here.
- Was it hard for you to find a job here?
- No. You do not need to speak Lithuanian to find a job here. If you speak English and one more language it is very easy.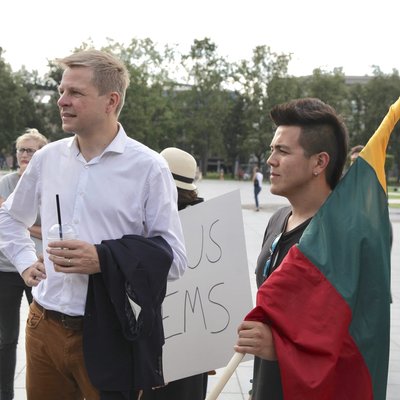 - Do you see yourself growing old here?
- Of course. Right now my plan is to have a family here. Sometimes when people get old they want to move home. Maybe it will happen also to me but at the moment I am happy and not think about that. I am trying to work a lot to have support for my future family and just have a good retirement.