"I became fascinated with Čiurlionis' art when I was a kid", reminisces Pancekauskas, who at the age of 6 got admitted to a school for the most talented children in the country, The National M. K. Čiurlionis School of Art. "His musical paintings, particularly the Sonata paintings, not only touched my soul and stirred my imagination, but they also helped me to understand the structure of complex music forms, and even their rhythmical patterns. In short, along with my great teachers Emilija Miklasevskaja, Aidas Puodžiukas, Diana Berulytė, and Daumantas Kirilauskas, Čiurlionis' mysteries became an integral part of my formation as a musician."
By the time he turned 15, Pancekauskas had won the Bach National Piano Competition, the Zdenek Fibich Piano Competition, the International Young Musician Competition in Tallinn, became a laureate of the Youth Piano Competition in Slovakia and received a highly coveted scholarship from the international "New Names" foundation led by a UNESCO Goodwill Ambassador Denis Matsuev.
In 2009, the brilliant teenaged pianist made his debut as a soloist with The Lithuanian National Symphony Orchestra at the Congress Concert Hall in Vilnius playing one of the most famous piano orchestra compositions in history of music - the Piano Concerto in A minor by Edvard Grieg. Next year, Pancekauskas was presented with a prestigious national award by the President of Lithuania Dalia Grybauskaite recognizing his significant contribution to the nation's arts and cultural advancement.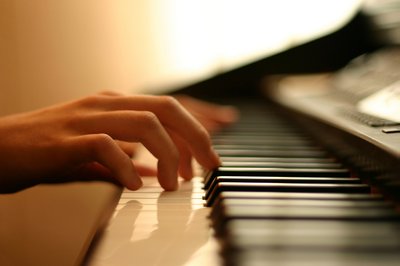 "In 2011, I performed in Kaunas at the Kaunas Sonorum International Music Competition," remembers Pancekauskas. "I went to the National M.K. Čiurlionis Art Museum and spent as much time there as I could immersing myself in the mysteries of his pictorial sonatas, preludes and fugues. And to this day I strive to achieve in my playing the same sense of universal harmony that is reflected in Čiurlionis's paintings."
Pancekauskas became a laureate of the Kaunas Competition and later the same year he got invited to perform with Klaipėda chamber orchestra at the Klaipeda Concert Hall in Lithuania with two famous American pianists, Alexander Paley and Pei-Wen Chen. Amazed by his stylistic sensibilities and virtuoso technique, they invited the talented Lithuanian pianist to study in the United States.
After graduating from The Lithuanian Academy of Music and Theatre, Pancekauskas moved to Cambridge, Massachusetts, to study at the prestigious Longy School of Music of Bard College. Acclaimed as a brilliant performer, Pancekauskas was named the Presidential scholar at Longy – the ultimate honor in the college system in the United States, a distinction awarded to the most talented student in the whole school. And it was at Longy that Pancekauskas realized that one of his greatest passions was piano pedagogy for beginning students.
"Longy has always been acclaimed for championing innovative music teaching methods," explains Pancekauskas. "It was one of the first conservatories to adopt the Dalcroze method. And, of course, Nadia Boulanger, one of the best piano teachers in history, had taught there."
Educated in the Lithuanian, German, Russian and American piano teaching traditions, the talented Vilnius native conducted thorough research on all known piano teaching methods for beginners.
"Most beginners are little kids, and most of them hate their piano lessons because they are either too strict, or too boring, or too mechanical to them," says Pancekauskas "Of course, one must study all technical aspects of piano playing, practice scales, play technical exercises, but the beauty of music-making, the mysterious genius of universal creation that we all are part of sadly quite seldom gets actualized in our music lessons. That's how and why I turned again to Čiurlionis for guidance and inspiration. And I started experimenting in my teaching with colors, with combining piano playing and painting, things like that."
Čiurlionis – whose art and music preserved the Eastern European Symbolism - along with his contemporaries Alexander Scriabin (who admired Čiurlionis's art and called him one of his favorite composers,) and Nikolai Rimsky-Korsakov, created a beautiful universe where colors and music blended in ever-so harmonious synthesis. The deep and reflective nature of Čiurlionis' work on which Lithuanian art is truly grounded became also the basis for Pancekauskas' unique piano method.
Unlike most traditional piano pedagogues who teach beginning students in the US, Pancekauskas combined technical work with inspirational music composition assignments and improvisation piano games fostering his students' imagination and allowing them to express themselves freely. He also uses his own color coded system based on Čiurlionis' ideas which his little American students seem to adore and respond to with gusto and unhinged creativity.
Pancekauskas' piano teaching method has become so successful that he received an offer to join The Community Music Center of Boston as its leading faculty. Having been founded in 1910, The Music Center is New England's oldest community school of the arts and one of the most famous. It is located at the Boston Center for the Arts which is listed in the National Register of Historic Places of the United States. Pancekauskas now operates the largest piano studio there, and the waiting list to become his pupil is months long.
In 2020, Pancekauskas received a very prestigious Artist Diploma from Longy – another highlight of his career as artist diplomas in American conservatories are only given to students who are established stars and are already on the very top of their field. Moreover, in any given year, an Artist Diploma is only given to one graduate of the entire conservatory. Last year, this honor was bestowed on the Lithuanian pianist who now combines teaching with starring at the US most prestigious stages.
Paulius Pancekauskas, is expected to publish his piano method book next year.