aA
"Exemplary Behaviour" will be competing at the International Competition Program. Unfortunately, dir. Audrius Mickevičius unexpectedly passed away last year. Respecting the will of the director, the film was finished by a philosopher Nerijus Milerius who will attend the premiere and will meet with festival visitors.
The film is a co-production between Lithuania, Bulgaria, Slovenia, and Italy. Creative documentary explores ideas of crime, forgiveness and social justice. After surviving the loss of his murdered brother, Mickevičius met with life-sentenced prisoners Rimas and Rolandas. The prisoners live in stagnant time, but don't lose hope of changing and being released. The change of director's own attitude from anger to forgiveness becomes a radical journey of the film, sadly interrupted by his fatal illness.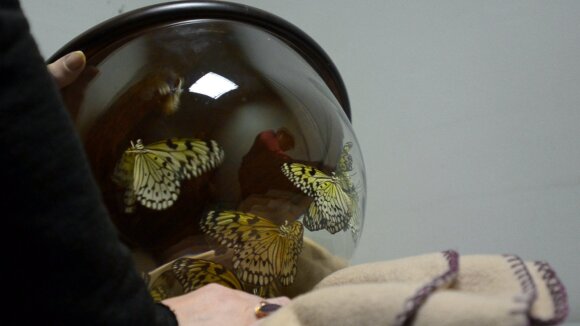 © Organizacijos nuotr.
Maria Stonytė's short documentary "One Life" will be screened at the International Short Film Program. The film reveals the fragility of life through the story of the butterfly. "This film has no intention to save the world. It will not extend the life of a butterfly for a second, but hopefully give you a chance to reflect on the beauty of life and the inevitable temporality," says director Stonytė.
Also, director and producer Giedrė Žickytė will be presenting her latest project "Irena" at Doc Co-Pro Market. Together with the other 35 projects from 40 countries she will be competing for a cash prize. Irena is a documentary about a famous Lithuanian professor and theatrologist Irena Veisaitė.

It is forbidden to copy the text of this publication without a written permission from DELFI.