aA
The Lithuania Tribune's decision to implement a paywall raised questions among our readers, so we thought it would be helpful to answer some of the questions and concerns that we've heard most often from our readers. Read on for some answers to questions you may have from the Lithuania Tribune's editor-in-chief Ruslanas Iržikevičius.
Why did you implement this paywall?
The Lithuania Tribune team have been publishing Lithuanian news in English for free since 2009. We have been publishing quality news and are intending to provide our readers with even more extensive news coverage. However, global media trends are showing that the media business model has to change in order to continue providing quality news. We are not an exception to this: we cannot continue working on the old free model. We introduced the paywall because there is no other viable way to continue publishing news in English from Vilnius.
We have also implemented these changes because we believe that there is a demand from our readers for more quality news and analysis of Lithuanian current affairs in English that we can meet, and we have expanded our coverage to meet this demand. We are also part of a trend of quality publications in the Western world moving to a paid-for content approach.
Our readers have strong links to Lithuania (people of Lithuanian heritage living abroad or expats living in Lithuania) and value quality news. We think they are ready to pay 19 cents a day, or less than 2 cents per article for this service.
What if I want to sign up, but I get "error" messages when I try to do it?
We are still working to sort out all the technical glitches, which unfortunately still appear. Email our sales manager Jorge, jorge@lithuaniatribune.com, and he will make sure you can use your subscription as soon as possible.
Why should I pay for your articles?
We are the only portal from Lithuania publishing news about Lithuania in English. Our mission is to be the world's daily go-to site for news about what's happening in Lithuania. We aim to put Lithuania on the world's news map. Our values are quality and objectivity in the best traditions of Western journalism.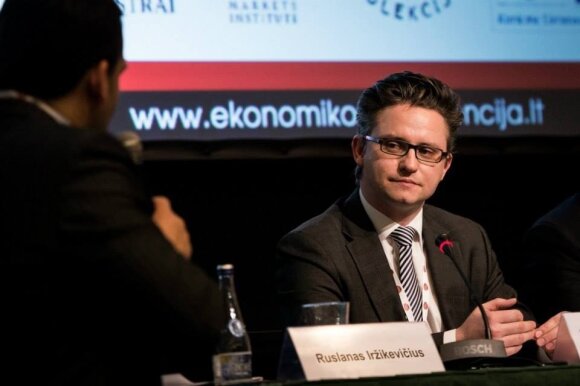 The Lithuania Tribune is the longest-running news portal in English based in Vilnius, and is a trustworthy news site that covers the most important issues in Lithuania. We reflect the wide variety of Lithuania's political and ideological spectrum and the wide variety of people who want to know more about Lithuania.
We are the only information source about events in Lithuania in English in the world that publishes up to 15 new articles every day (and more than 20 for our Corporate readers) covering news, business, opinions, analysis, insights, culture and society. This saves you valuable time by giving you all the most important news and analysis from across the media, and everything you need to know about Lithuania each day, in one place. Articles are carefully selected, edited, and presented in quality English.
How did you decide on the price?
We estimated how many subscriptions we need in order pay our staff to fulfill our mission, which is to cover all the latest News and Views from Lithuania. Since we are a non-profit organisation (Viešoji Įstaiga, VšĮ), all of our income goes to sustaining the operation, and we invest all of our money into running the site (salaries, newswire subscriptions, office rent, communications, freelancers, etc.). Our estimate was that we have enough loyal readers, and we hope that a significant proportion of our regular readers will agree to pay €5.99 per month, or €68 per year. We are convinced that this is not too much to ask - it's around €0.02 per article, or €0.19 per day for around 15 stories per day.
What do I get for subscribing?
You get the most important news of the day in one place. The pieces you read are carefully selected and edited to ensure a high level of quality and depth. You will not be able to find most of our articles anywhere outside of EN.DELFI by the Lithuania Tribune.
We also publish the most important and popular stories from wire services already, so you're getting the best of both worlds. We also offer unique and original content. We don't only focus on the simple news or basic facts - we dig deeper with analysis in order to provide you with different perspectives about what's happening in politics, society, culture, economy, defence and foreign affairs.
To subscribe, click here.
Why should I pay when I can read news about Lithuania at other websites for free?
You can read some Lithuanian news on other websites, but we are still confident that our fresh range of daily content about Lithuania is and will be better than anything that our readers can find anywhere else for free. A lot of the content published on EN.DELFI by the Lithuania Tribune cannot be found anywhere else in English.
Our selection of unique content is always growing and we are planning to provide more of it in the future. The free publishing model creates a different set of priorities for a publisher, while a paid content model allows for a greater focus on important, quality news for the discerning reader.
We are the only news portal in English that publishes from Vilnius. We believe that EN.DELFI by the Lithuania Tribune is by far the best news site in English about Lithuania. See it for yourself by subscribing - try a €5.99 monthly subscription, and help us continue providing news and views in English from Vilnius.
Why do you have a Corporate subscription and why does it cost €800?
There is a demand for news in English about Lithuania for professionals and companies - this is why we provide a range of in-depth pieces for our Corporate subscribers. The reason for our annual corporate subscription price is simple: quality reporting and journalism needs funding in order to be sustainable. Your subscription fees will support our talented team of writers, editors, translators, photographers and graphic designers to help deliver the best Lithuanian news and analysis in English.
I can easily translate the news with Google Translate
The Lithuanian language is too complicated and too small for Google to pay much attention to providing a quality automated translation service. When it comes to translating news articles from Lithuanian, Google Translate can often be inaccurate or misleading and of poor quality.
Lithuania has a huge variety of news outlets and sources in Lithuanian. It takes a lot of time to browse those sources and select the articles that matter. EN.DELFI by the Lithuania Tribune publishes the news that you must know on that particular day. To put it simply, we save you time. We also produce original content that cannot be found anywhere else.
How can you ensure that your service is worth it?
Why don't you come and have a look for yourself? We think that the best way to start is to sign up for our free LT Daily newsletter.
You should invest in the subscription because we have a team of specialists identifying the most important stories happening in Lithuania every day. We focus on covering the most important and relevant news for you or your organization. We are convinced that we are the best in this sector and that, given our editorial experience, we can provide you with what you need to know about Lithuania today and prepare you for what you should know tomorrow.
We are growing and expanding. We will have more interactive features with new and more dynamic channels for our readers to engage with. Since 2009, we have built our reputation as a source of objective news. For our long-term strategy, only quality in journalism guarantees long-term stability in the news business. Our main goal is to become the leading English news portal in Lithuania.
We do what we do because we care about your time and about bringing you what you need to know. We offer these services at a much lower price than our competitors and we are confident that our news service is the best value on the market.