aA
Thursday, the new Friendly City Kaunas maps were presented at the Al Cantuccio Italian restaurant in the old town. 20.000 free copies of the Friendly City maps are now distributed around Kaunas and the Lithuanian capital city Vilnius, promoting diversity and showing local friendliness to tourists. In addition to the maps, the big news this year is the Friendly Stories photobook which includes ten different interviews representing contemporary Lithuania. It can be read on any of Friendly City venues in Vilnius or Kaunas, all listed online at friendlycity.info .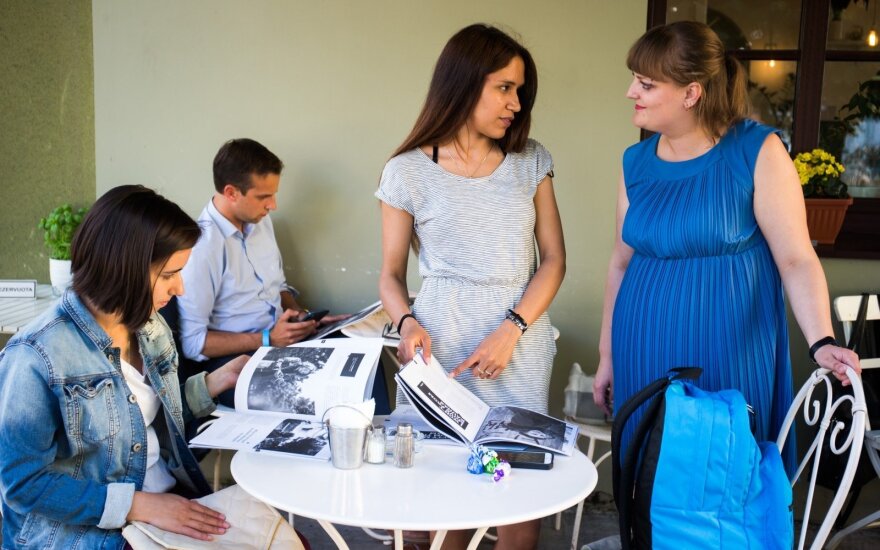 At the Friendly City Kaunas launch, Kaunas municipality agency Kaunas IN business department manager, currently acting director Tadas Stankevičius thanked the organizers for the friendly initiative:
"Thank you for contributing to the creation of our city's image." T. Stankevičius alo said it is crucial to show the city's openness when pitching Kaunas to investors or tourists: "projects like Friendly City perfectly serve this aim and make an important contribution not only to our better image but also to challenging the wrong stereotypes".
Friendly City founder, filmmaker Romas Zabarauskas and Friendly Stories photographer Arcana Femina also greeted the guests at the Kaunas launch and thanked everyone for bringing this friendly idea to life. Both artists are themselves openly queer; gay and pansexual respectively. By joining their forces to create the Friendly Stories photobook, they used their access and trust within the local LGBT+ community to create a platform for some challenging stories that will increase acceptance and diversity in Lithuania.
Among the subjects is Rolandas Skabickas, a Chief Petty Officer in the Lithuanian Navy. Recently back from a humanitarian mission to Somalia, Rolandas decided to come out as gay in order to break
hurtful stereotypes. In another story, a trans nurse Danilas Pavilionis shares his hopes and worries about his future in Lithuania. Elsewhere, bisexual business woman Dovilė Stonė sees her future in Kaunas, where she established a peanut butter company. While 6 out of 10 stories in this publication are LGBT+, the other four represent different challenges for people in Lithuania, such as being vegan, Muslim or living with disabilities.