aA
In 1932, Arbit Blatas opened the first private gallery in the Baltics in Kaunas. On May 11, the exhibition of the world-recognised Litvak artist will be opened in his hometown.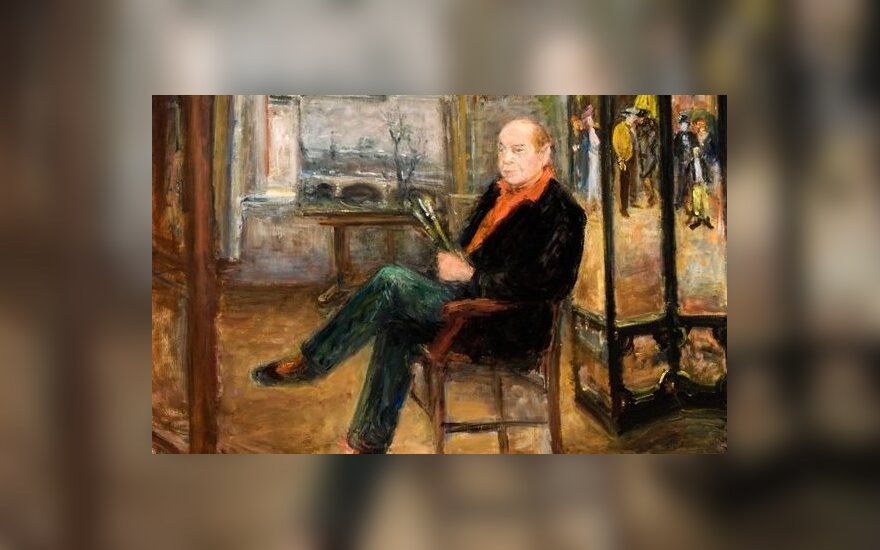 On May 11, during Gallery Weekend Kaunas, the exhibition "Arbit Blatas (1908–1999): from Kaunas to New York" will be opened at the M. Žilinskas Art Gallery.
Born in Kaunas, Neemija Arbitblatas was a world-recognised Litvak artist of outstanding talent who used to call himself by the creative name Arbit Blatas.
Arbit Blatas' creation and life began, matured, developed, and flourished in Kaunas, Paris, London, Venice, New York. The works of the renowned in the world capitals of art artist can be seen in European museums; however, he devoted the greatest of his creative legacy to his home country. Arbit Blatas always considered Lithuania as his true homeland. The story of the artist is part of the Litvak Landscape route in the It's Kaunastic series.
While living in Kaunas, Arbit Blatas opened the first private art gallery in the Baltics (Nepriklausomybės a. 3) at an impressively young age of 24. The financial side of the project didn't turn out very well, and the artist soon left to Paris. Later, the artist and sculptor kept coming back to Kaunas to visit his parents and frequented the famous bohemian Konrado café where he painted many portraits of its guests.
Neemija escaped the war by moving to the States and subsequently receiving US citizenship. His mother died in Stutthof concentration camp. His father survived Dachau and later contacted his son with the help of Pablo Picasso.
In 1980 a composition of seven bronze bas-reliefs by Arbit Blatas was installed in the Venice Ghetto as a memorial to the victims of Holocaust. The fourth edition of the series was donated by his widow, longtime soloist and director of the world opera stage Regina Resnik-Blatas, as part of the consecration of the memorial at the Ninth Fort in 2003.
In 2011, Regina Resnik-Blatas and her stepson theatre stage manager, librettist and tenor singer Michael Philip Davis donated 380 works from the artist's workshops in New York and Venice to the Lithuanian Art Museum.
Curated by Kristina Civinskienė, the new exhibition compiled from the collection stored at Lithuanian Art Museum shows the most important manifestations of genres and themes in the artist's creation. A. Blatas is revealed as a great landscape and portrait painter, lover of stage art. Rather joyful, colourful paintings hide the drama of the Holocaust that had directly affected his parents.

It is forbidden to copy the text of this publication without a written permission from DELFI.