The establishments stated in their turn that they had been more selective in their choice of performers since 2015, i.e. the beginning of Russia's aggression in Ukraine, and even consulted the State Security Department in some cases.
"We [the ministry] asked whether it is possible to avoid the ministry's interference in the repertoire, the choice of performers, or there nonetheless is an understanding that we are talking to national public establishments, which understand their mission and have the required competencies and skills, and if they don't – we are ready to help. The answer was that the establishments understand the situation perfectly well...," Kairys told BNS on Tuesday after a meeting with the representatives of national concert establishments.
The meeting between the minister and the executives of companies organizing concerts in Lithuania was held in the wake of last week's discussions about plans of well-known Russian pianist Nikolay Lugansky to perform in Vilnius.
Lugansky earlier performed in Donetsk, the territory of Ukraine occupied by Russia, and planned another performance in October but was forced to call off his upcoming performances, including a concert in Lithuania, due to an injury.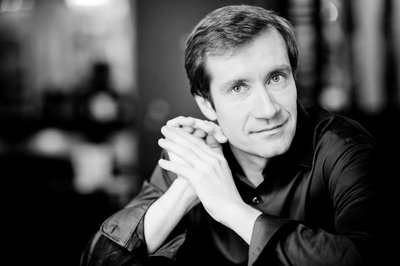 The minister spoke about the existing "general agreement that we should not take the path of censorship" but added that it had been agreed to comply with certain common principles in the selection of performers and to take into account their performances in the occupied territories of Ukraine as well as other information, such as the downplaying of the said occupation in public statements, manifestations of homophobia and anti-Semitism or even sexual harassment scandals.
"We will provide every assistance necessary, including the improvement of competencies…, prevention and ways to deal with communication crises. We will ensure these competencies and inter-institutional cooperation shall take place each and every day," Kairys said.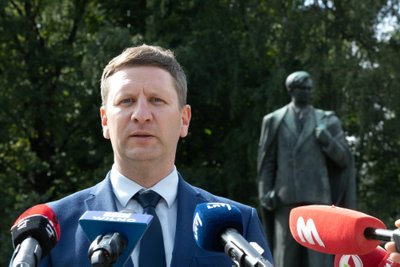 He told reporters at a news conference that Lithuania had already created a blacklist of unwanted persons and therefore the ministry would not issue any separate guidelines for establishments in relation to persons that could be allowed to enter the country.
The focus would be on possibilities to consult both the ministry and special services, he explained.
"It is clear to everyone that there is a war going on in Ukraine, that the performers who stage or staged concerts there [in the occupied territories], who also say something to laud Russia, its regime, are incompatible with the approach, policies or values of our country," the minister said.
"However, we must not give rise to rumours that you have to be screened by special services if you want to go on stage in Lithuania. I do think that we are conscious and critical and we should be able to eliminate those threats after making some improvements to the methodology," he added.