aA
Rail passenger traffic has rebounded strongly in Lithuania following the lifting of lockdown last Wednesday but still remains 35 percent below its year-earlier level.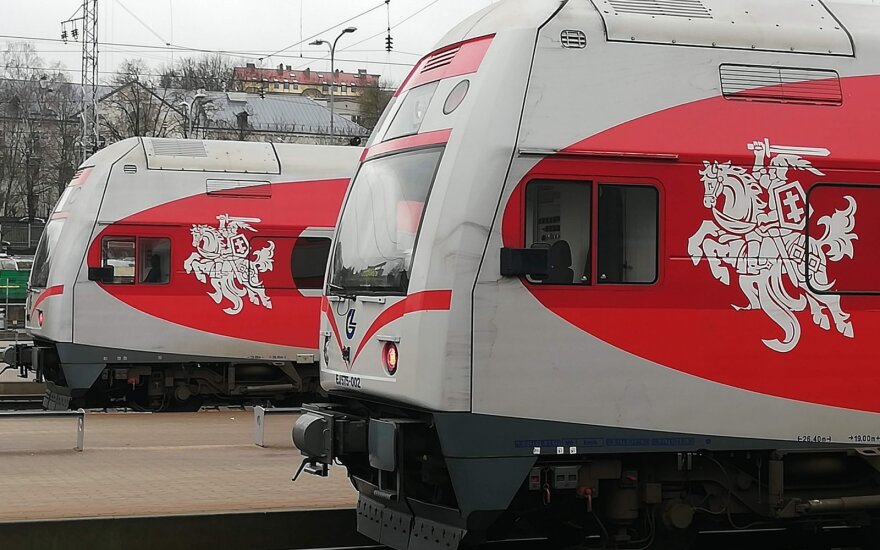 LG Keleiviams (LG for Passengers), a passenger transportation arm of Lithuania's state-owned railway company Lietuvos Gelezinkeliai (Lithuanian Railways, or LG), told BNS that it now operated 150 out of 226 rail runs.
Further reopening of regular routes would depend on several factors, Ruta Atroskaite, the company's spokeswoman, said.
"Further restoration of rail runs will depend on passenger volumes and, of course, on the general situation pertaining to the coronavirus, on the recommendations issued by the authorities in charge of handling the coronavirus situation," she told BNS.
Rail passenger volumes plunged by more than 80 percent at the peak of the lockdown. The company reduced the number of trains in operation by one-third in March and continued to operate along the main routes. It started resuming more services from May 11.
Meanwhile, bus passenger traffic has been recovering at a slower pace. For instance, bus companies Kautra and Toks last week reported the return of approximately 50 percent and 30 percent of passengers, respectively.
It is prohibited to copy and republish the text of this publication without a written permission from UAB "BNS".