The Luxembourg accelerator "Fit 4 Start" is known as a leading acceleration programme for Space Tech startups. The ability to participate in the programme was awarded after a selection process involving 255 companies from 35 countries. A panel of experts in the field, entrepreneurs and investors carefully evaluated the companies' business plans, team, commitment and potential.
"Blackswan Space became the first Lithuanian start-up to be selected for the Fit 4 Start accelerator programme and successfully completed it. In addition to the opportunity to participate in expert mentoring and to expand their business network, those who successfully complete the accelerator programme are awarded up to €150,000 in funding from the Luxembourg Ministry of Economy. The programme is implemented by the Luxembourg Innovation Agency.
Blackswan Space develops autonomy technologies for satellites. Autonomy uses artificial intelligence to enable satellites to navigate autonomously, react proactively to changes in the environment, and perform a variety of actions such as robotics. These technologies allow the space industry to reduce risks and offer new services such as In-Orbit Servicing.
"The successful completion of the Fit 4 Start accelerator is a confirmation that the company is on the right track. During the six-month programme, we had the opportunity to test our ideas and development plans with experts and consultants in the field. We received a lot of good advices and insights, and we have improved our business and technology development plans considerably." - says Mr. Marius Klimavičius, founder and CEO of Blackswan Space.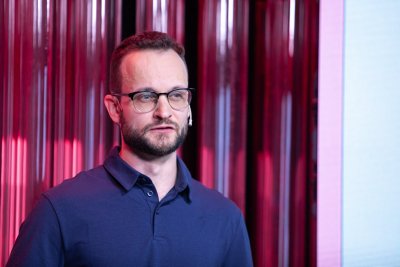 A few months ago, Blackswan Space became one of the founding members of the Space Technology Cluster. The cluster, established together with NanoAvionics, Geomatrix and Elsis Pro, has brought together the strengths of companies operating in the space industry and their potential to develop new technologies and bring new solutions to the market. The cluster companies are actively involved in the development of the space sector development concept.
Blackswan Space plans to launch its first autonomous demo mission next year. This is a crucial milestone in the space industry, which requires the preparation of a technological platform and testing in dedicated space mission laboratories.
The company has now launched a seed round of investment.