aA
The coronavirus pandemic, which saw many countries across the world suspend flights, sent passenger traffic at Lithuania's three airports into one of the steepest falls in the country's history in the first quarter of this year, the airport operator said on Friday.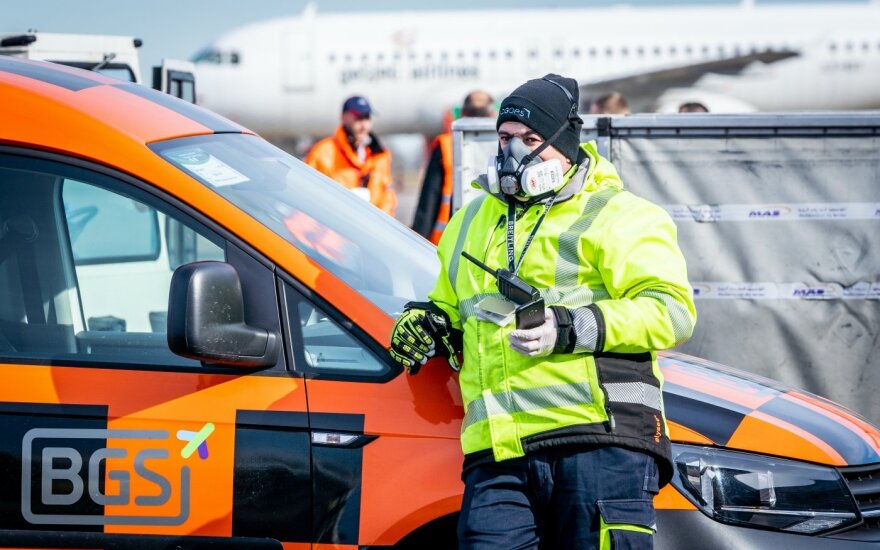 "The virus has affected many businesses and different sectors but aviation has been hit the hardest – the number of passenger flights started to decrease gradually, until these flights virtually stopped in March," Aurimas Stikliunas, head of aviation services at Lietuvos Oro Uostai (Lithuanian Airports), the operator of Lithuania's airports, said in a press release.
The lockdown imposed in the middle of March caused havoc for air traffic and triggered substantial changes in passenger flows, he said.
Passenger traffic at the three airports fell by 16.4 percent in January through March year-on-year to 1.104 million, and in March alone – by 56 percent to 202,000 passengers.
The airport of Vilnius handled 830,000 passengers in the first three months of this year (down 17.6 percent y/y), the airport of Kaunas – 211,000 passengers (down 13.7 percent) and the airport of Palanga – nearly 63,000 passengers (down 8.1 percent).
It is prohibited to copy and republish the text of this publication without a written permission from UAB "BNS".