"At the moment Kaunas is experiencing a breakthrough in office development, which means that the companies operating in the city have a unique opportunity to settle in modern offices. Here the supply of offices that meet the needs of small and medium enterprises is higher than in the capital where until now the newly built business centres primarily focused on the large tenants looking for office space with 100 or more workplaces," Newsec analyst Mindaugas Kulbokas explains.
According to the data of Statistics Lithuania, the total number of companies operating in the city of Kaunas is over 14,000, while there are over 21,000 companies operating in the Kaunas County, and their number is increasing every year. For example, from 2017 to 2018 the number of companies in the city of Kaunas increased by almost 300.
However, many companies are still based in premises that are only somewhat similar to administrative office. There are over 1 million sq. m of such premises in Kaunas. Progressive companies that want to be located in an efficient and modern office will be able to do that within 6 to 8 months due to a significantly larger selection of modern office space in the city.
The amount of lease deals is stable
Kaunas leasing market is active – in the first half of this year, almost 20,000 sq. m were leased in the city. Such a level is becoming common for Kaunas. Atea, YIT and Kelprojektas, which have been active in Kaunas already, made the largest lease deals. These companies made forward lease agreements for 3,700, 2,000 and 1,900 sq. m of space in the newly developed office buildings respectively.
Newsec forecasts that in 2019 the market will absorb a total of 35,000 to 40,000 sq. m. Kaunas is dominated by local companies that are expanding or moving to new offices, but international tenants are also interested in Kaunas – in the first half of this year, there were plenty of new international names, for instance, Nordzucker that leased 500 sq. m and Hyarchi that outgrew their previous coworking spaces and leased 250 sq. m of office space in Kaunas.
Greatest demand – for Class A
The expert forecasts that the Class A premium offices or Class B modern offices in the central part of the city will most likely attract tenants. Such business buildings that are in line with the modern trends have a vacancy of 5 to 6 percent – two times lower than the city's average of 11 percent.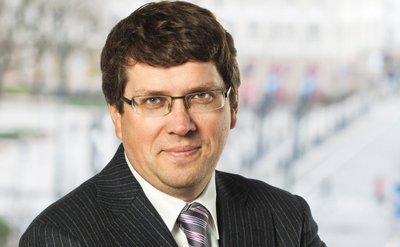 According to the analyst, the premium and higher-class offices in Kaunas are doing much better than the market average: "The situation for the old offices is more difficult – they have more vacant space and therefore are forced to review their pricing. Meanwhile, the new modern premium-class business centres are almost full. This means that older offices will have to deal with more and more challenges and they will have to invest in upgrades or focus on another office segment, for example smaller and less selective tenants".
Available area is being increased carefully
Due to rapid development, the current vacancy rate in the city is 11 percent and is likely to reach 15 percent at the end of the year. The expert emphasises that, even though this year the free office space will increase, the developers are aware of the reality – they are increasing the supply only after selling their previously offered space. It is forecasted that the future supply in Kaunas office market should grow more moderately and such record-high surges in supply as seen this year are no longer likely, while the available office space in Kaunas will be absorbed by the market in the coming years.
"Leasing agreements will be made at a similar rate as before, amounting to around 15,000 to 20,000 sq. m a year. As a result, there will be more unleased area in the second half than before. However, as the rate of new office development decreases, the vacancy will start to gradually decrease already in 2020 and is forecasted to reach 12 to 13 percent at the end of that year and it can return to the current level of 10 to 11 percent at the end of 2021. Such a self-regulation demonstrates the prompt reaction of Kaunas developers to market changes, as well as market maturity," observes Mr Kulbokas.