"In our day-to-day work, we follow 10 key principles that drive every decision we make in our company, the most important of which is Customer Obsession. That's why we talk to our clients regularly. We get to know them, listen to their needs and suggestions, and deliver even better results. Last year alone, together with our team, we conducted more than 600 client interviews initiated on our end. We have built a large customer success team providing support 24/7. This year, we have also introduced artificial intelligence, which has already received compliments from our clients for the excellent service it provides," says Stuopelis.
The company's clients include residents from over 150 countries. During the first half of 2023, the largest number of Hostinger's clients was recorded in India, where more than 366,000 active users are subscribed to the group's services. This year, other markets showing significant growth include Brazil, the United States, Indonesia, and France. The United Kingdom, Mexico, Colombia, Argentina, and Spain are among the top ten largest markets.
Hostinger clients are growing steadily in both developed and emerging markets. The fastest client growth in the first half of 2023 was recorded in Pakistan, where the number of clients increased by 160% compared to the same period in 2022. France and Egypt also showed rapid growth over the same period, with 82% and 73% increases, respectively.
"It took us 17 years to earn the trust of our first million clients and less than three years for our second million. This shows that our clients value our services that help them grow their online businesses: e-commerce stores, blogs, websites that showcase their talents or skills, and so on," says Stuopelis.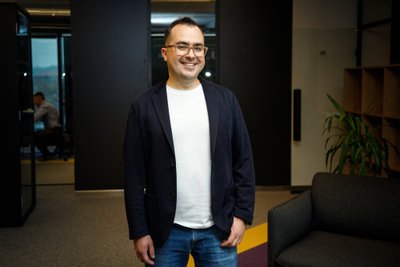 Hostinger's clients usually choose hosting, domain registration, and management services. More and more clients are also discovering the web development tools made by Hostinger. In the first half of this year, over 2.6 million websites were created, of which around 105,000 were powered by "Hostinger Website Builder"artificial intelligence.
Hostinger Group ended 2022 with more than 1.53 million clients. Consolidated sales revenue in 2022 was €69.6 million.
Hostinger is a web hosting and related services group that was founded in Lithuania in 2004. In 2023, the company underwent a significant reorganization and transformed into a holding company, known as Hostinger UAB. As part of this restructuring, its activities were transferred to a newly established subsidiary called UAB Hostinger Operations. Hostinger has been ranked among the fastest-growing companies in Europe for four consecutive years in the Financial Times' annual FT 1000 list.