"Although the pandemic in 2020 severely disrupted the market dynamics, we succeeded to regroup and double the company's turnover. With targeted investments, we expect to accelerate growth even more this year. Another robotic production line will increase the production of meters by almost 100 percent," says Ignas Vosylius, manager of Axioma Metering.
"We are planning the subsequent development not only in the European and Middle Eastern markets, where we are most active today. We will dedicate even more effort to enhancing our position in the United States. We are actively preparing for the opening of the perspective Chinese and Indian markets," says I. Vosylius.
The company is planning not only for the geographical expansion but also for more diversity in the Axioma Metering product offer. The company has certified and will soon launch the production of two new ultrasonic meters.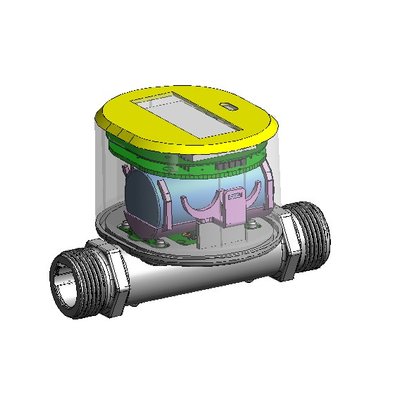 The first novelty is the large, Ø 40 mm meters that continue the Qalcosonic W1 line of ultrasonic water meters. The company starts to offer them to commercial customers in the nearest future.
The household version of the Qalcosonic W1 water meter equipped with a larger capacity battery, will appear on the market this summer. "The larger capacity battery will be in line with the needs of our customers," says I. Vosylius.
The second innovation is the Qalcosonic E4 smart heat meters with a composite flow component with low cost and high accuracy.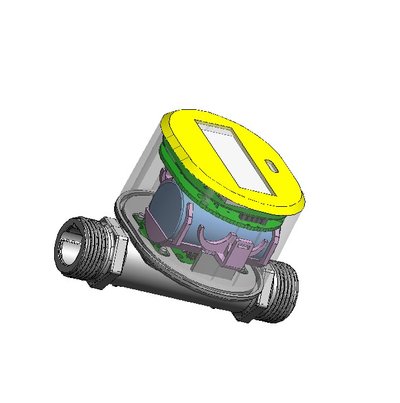 "We anticipate that the innovation will instantly boost the competitiveness of products in this segment due to the extremely attractive price-value ratio. Smart heat metering is becoming even more affordable, – good news for all heat suppliers and consumers," says I. Vosylius.
He says that the nearest plans of the target growth of the company is further enhancement of the team with new employees, both in the areas of production and strategic management. This year, the company plans to create over 70 new jobs.
Axioma Metering is a provider of smart metering solutions and distributor of products in more than 60 countries around the world. Modern meters are manufactured in the factory opened in 2019, with an investment of €15 million.
Axioma Metering is part of the ICOR group of companies.