aA
Latvian airline airBaltic says it plans to resume flights from Vilnius to London and Dublin in June and start flying to Dubrovnik in early July but Lithuania's Foreign Ministry says there are no permits for flights in these directions yet.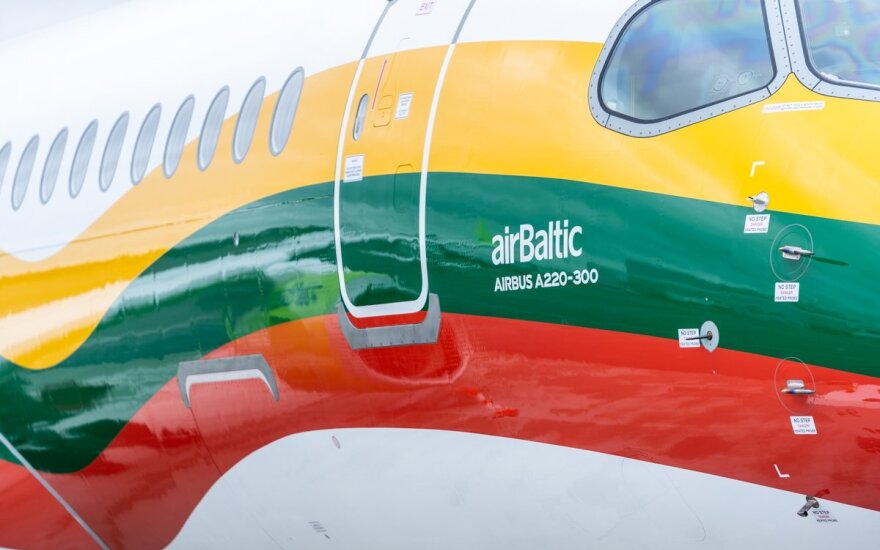 Airlines selling tickets for flights the government has not given permission for and people buying tickets for such flights are taking responsibility themselves, Rasa Jakilaitine, spokeswoman for the Lithuanian Foreign Ministry said.
"Flights permits are issued taking into account the epidemiological situation and not the number of sold tickets," Jakilaitiene told BNS, adding that before buying tickets, people should check information on the existing rules in those countries and there are different requirements and travel conditions in different countries.
As the Lithuanian government plans to lift the quarantine on June 17, the spokeswoman for the Foreign Ministry says it doesn't mean on its own that all air travel will be resumed as the government will make a separate decision on that.
On Wednesday, the Lithuanian government allowed resuming regular flights to France, Denmark and Finland.
Martin Gauss, CEO of airBaltic, says the three new routes are in high demand among Lithuanian travelers. The company plans to resume flights to London on June 15. Flights to Dublin should be resumes on June 16 and the company plans to start flying to Dubrovnik as of July 6, the company said.
Currently, airBaltic flies daily from Vilnius to Riga, Tallinn and Oslo. It will resume flights to Amsterdam on Monday, to Paris on Tuesday and to Berlin on June 11.
Regular flights from Lithuanian airports to Frankfurt, Riga, Tallinn, Oslo, Dortmund, Eindhoven, Bergen, Alesund and Stavanger have also recently been resumed.
It is prohibited to copy and republish the text of this publication without a written permission from UAB "BNS".